The taste of viburnum, I learned recently. I tried it in the fifth month of the second pregnancy and discovered the miraculous properties of the fruit of this plant. In connection with the winter time viburnum today get easy. I hope this topic will be relevant not only for expectant mothers, but also for people suffering from headaches.
Headache remedy
What is the first, that in the second pregnancy I was disturbed by excruciating headaches. In the first pregnancy, they lasted up to 16 weeks, in the second – up to 5 months. At the same time, my pressure is low.
I tried a lot of folk methods, struggling with this ailment, because tablets cannot be drunk. But one day my mom told me how being pregnant, she was worried about the same problems. One woman presented her with a two-liter jar of viburnum and recommended eating one spoonful of berries a day.
The taste of viburnum is quite bitter. I still ventured to start taking her course. It is stored in my freezer.
The first time I ground it with a spoon and ate it, trying to swallow quickly. Later began to mix with lingonberries or cranberries and crush. I added a spoonful of honey and some water. It turned out thick syrup, quite pleasant to the taste. This syrup saw 2-3 tablespoons per day.
Do not believe it, but after 2 weeks of daily use, the headaches stopped. Stopped completely, despite the sharp changes in the weather, to which I have always been very sensitive.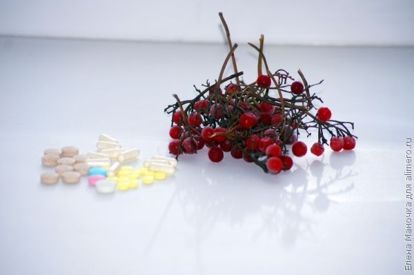 Kalina has many useful properties.
I would like to note the healing property of viburnum, not only with respect to migraines. Kalina is a storehouse of vitamins that will be used for good only during pregnancy. It contains a large amount of ascorbic acid, vitamins A, E, C. It has an immune-strengthening effect, has a beneficial effect on the stomach and intestines, is effective for colds and skin diseases.
Tell me, someone also worried about terrible pain during pregnancy? How do you fight them?