I live in a small city, in which there is only one hospital, so the choice is small. Many people don't like our hospital because of bad conditions and arrogant staff. Of course, you can go to give birth in the nearest cities, in which, by the way, the maternity hospital is considered better than ours, but I abandoned this idea.
Do you agree with the doctor?
My friends gave birth in our hospital and everything was fine, so I did not want to go anywhere and trusted our obstetrician-gynecologists. Then I began to overcome other thoughts, whether to pay for childbirth doctor? Money, of course, a lot needed to give to the doctor came to give birth.
I especially liked people who considered it their duty to tell me scary stories about childbirth. About how hard they gave birth, how they were treated badly and what kind of doctors boors. It's good that during pregnancy I learned not to take such stories into my head and immediately forgot these stories, especially without delving into them.
After talking with a familiar midwife, we concluded that you should not pay a doctor if I had a good pregnancy and no complications. It's a pity that midwives do not work for us on call (they have such a contract between themselves), so we agreed that when I go to give birth, she will warn the midwife on duty, and we will pay.
And then came this day. I knew about this number in these numbers, so I wanted to give birth to 5 (when there was a change of acquaintance) or 7 (I love that number), but my daughter decided differently and was born on the 6th. At first, water began to flow away from me, and within a few hours the contractions began.
I was put in the pathology department to wait for the disclosure, which was not. Of course, no one remembered much about me. I had to worry about myself and call the doctor to see me. I was not lucky in the sense that I had to give birth late in the evening, when there was only one doctor on duty who was always somewhere, but not in plain sight.
Having received from the nurse the next call of the doctor, they examined me and sent me to the hospital. How much time I spent there, I do not know, I only remember my chest screams and already the words of the midwife to call the doctor to take delivery.
Of course, if I had paid, the doctor would always be near me, but I was lucky in the other that there were no other women in labor this evening. The doctor practically did not take part, only at the end helped me to straighten out correctly, so as not to make an incision.
So, practically paying nothing, I gave birth to a girl weighing 3,800kg, 56cm without a single break and cut. That I did not pay the doctor, I did not regret. Of course, the attitude would be better, but it was not worth the money.
When the turn of the second birth came up, I didn't particularly think about paying the doctor, but wanted to do the same. The second time to give birth was worse than the first, because you already know everything not from words, but in deeds. And about the terrible birth has already been heard and read many stories.
But again, I drove bad thoughts away from me and believed only in the best, setting myself up for a quick and successful birth. Both at the first and at the second pregnancy I always had with me a prayer the assistant in labor, which I read almost every day.
I arrived to give birth to a second daughter at 11 am, and in 3 days I already gave birth. The delivery took the doctor, which I wanted. Only women in labor were two and I did not give birth first. And the previous woman in labor started bleeding and I was left alone in the labor room.
I was in a panic, because I understood that it was time for me to give birth, but no one. But another midwife came to me and made a uterine shortening to me (if I understood her correctly then), and soon both the doctor and my midwife came. And again I was lucky, there was not a single gap and the next day I could sit.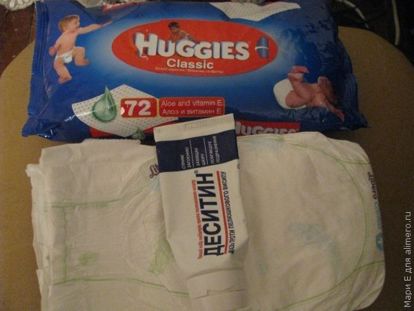 I thanked the midwife and paid for the medication. And again, I did not regret that I stayed with my money. Of course, I want to give birth in comfort and with a doctor whom you trust, but there is always money to pay for this comfort.
You can give birth and free
I know girls who gave a lot of money, but the birth was very difficult, including through the fault of the doctor. Some left the city and were also unhappy.
Of course, each case is individual and sometimes it is unqualified personnel that can make unforgivable mistakes. But still a lot depends on our attitude, with which we are going to give birth.
And, as a rule, people who believe that all doctors are bastards or will not pay – you will not give birth, they just give birth hard.
I understand that I was very lucky, and I do not call anyone for free delivery, but my story is an example of what you can give birth to well and for free.
Did you pay for childbirth?