Tell me, do all of us follow the rules? I do not think. I know there are no perfect people, and it's boring. But when it comes to pregnancy and the health of the future baby, then it makes sense to follow the rules.


Pregnancy is such a time …
I planned my pregnancy and prepared for it with full responsibility. For example, my husband and I stopped using alcohol, and he quit smoking. And also reviewed their nutrition and improved it. I took vitamins and walked more in the open air, relaxed.
Having become pregnant, I had to face even more taboos. After all, you immediately begin to understand that this concerns the health of the future baby, who is slowly developing in the womb. But many bans, in my opinion, arise absolutely from scratch.
Can I drink coffee?
I love coffee. And now, while breastfeeding, I drink it too. He helps me to wake up, however banal it may sound. But during the cherished 9 months I tried not to use it. I was afraid for the health of the baby. She asked her gynecologist about coffee. As it turned out, I am not the first to ask him about it.
But there is no definite answer. My doctor replied that you can drink, but not on an empty stomach and in small quantities. Other doctors assert that this drink must be abandoned altogether (is it really that bad?). And scientists from Norway write that excessive consumption of caffeine negatively affects the weight gain of the fetus. The very small weight of the newborn speaks about health problems.
I also read that caffeine and harmful substances contained in coffee quickly penetrate the blood of the embryo. The tiny body is unable to metabolize this substance, hence the potential threats to health. Such as: disorders in the cardiovascular system, chronic diseases, low weight and poor weight gain.
But still, do not forget that every pregnancy is a special, separate story. I compared myself to my sister. We are completely different: our interests, looks, preferences, abilities and talents. My pregnancy and my sister's pregnancy have nothing in common.
In some women, everything goes smoothly, individually, without any charms in the form of toxicosis, edema and duck gait. For others, everything is much more complicated: they have to lie on conservation, drink pills and do procedures for normal childbearing.
Therefore, there are many differences in different recommendations and taboos (and such as drinking coffee during pregnancy). And another reason, it seems to me, of such contradictions about coffee in the situation, is that these assumptions remain mere assumptions. No research has been done. And it is not ethical somehow with respect to future mothers.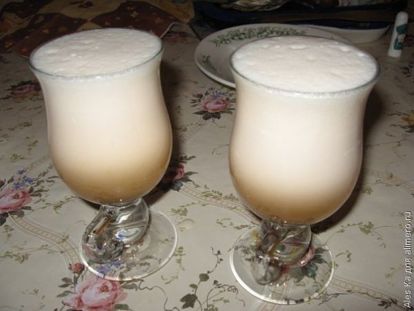 Caffeine is found not only in coffee but also in caffeinated products: Coca-Cola, tea, chocolate, cocoa. Therefore, if you decide to completely abandon caffeine, it must be remembered. I parted with my habit gradually. Espresso in the morning did not drink. Just add some milk to the coffee. I loved cappuccino and all kinds of drinks.
Having decided to correct my habit a little, I did it gradually, without too radical steps. If you sharply abandon coffee – it will be some shock, stress for the body. It is better to fight this habit gradually, if for that matter.
Did you drink coffee during pregnancy? Or afraid of something?