Previously, after 25 years, a woman was considered aging. But now everything has changed, and many women consciously plan their first pregnancy only after 25-30 years. I gave birth to my eldest daughter at 27, and I do not think that it is too late.

Is there an ideal age for childbirth?
Doctors can not come to a consensus on this issue. Gynecologists say that pregnancy and childbirth are easier at an early age, the body is healthy and the immunity is high. But psychologists believe that the first pregnancy should be when a woman has already taken place as a person.
It turns out that the optimal age for the first pregnancy is from 22 to 25 years. But as often happens, life circumstances make their own adjustments.
Personally, I, having married at 23 years old, until the age of 27, simply could not get pregnant. Maybe I would have given birth earlier, but it did not work out.

Causes of late pregnancy
But, fortunately, not everyone faces the difficulties of conceiving a child. Many women deliberately postpone pregnancy to a later age. Considering that the child should be born when the family is already fairly stable.
This, of course, has its advantages. As a rule, after graduating from institutions, we do not have a good job and, therefore, a salary. And a lot of money is spent on children.
Another major problem is housing. But this is such a difficult question, because by the age of 30 not all have their own apartments. We are lucky, we live separately from their parents. But the first time after the wedding, they lived in rented apartments.

Features of late pregnancy
Of course, each pregnancy is individual. It happens that in 22 the pregnancy proceeds with complications. But I was lucky, remembering how hard I managed to get pregnant, I was afraid that there would be problems later. But no, my body coped perfectly.
But my friend, at the age of 31, had constantly increased blood pressure during pregnancy, which is very dangerous.
More often, doctors say that with age, the woman decreases the elasticity of the uterus. It turns out that after 30 years, the uterus is more difficult to hold the fetus and miscarriages often occur.
But this happens not only during the first late pregnancy. My aunt really wanted a second child, and before the daughter was born (at the age of 37), she had three miscarriages.

Special examinations
At any age, before pregnancy it is worth undergoing a full examination, because the body will have a very heavy load.
If pregnancy occurs after 30 years, all couples are advised to take genetic tests to rule out fetal abnormalities.

Features of childbirth
Doctors say that the cervix changes with age, which leads to the fact that there is a weak labor activity. By the way, I practically had no contractions, but I do not associate it with my age.
After 30 years, many women are offered a caesarean section. Yes, and women themselves, believe that such childbirth is the safest for them and for children.
Here it seems to me that the fear of childbirth also plays a role. If at 25 still not so scary, then after 30 there is panic fear. Especially if this is the first birth.
Some of my acquaintances who had a late pregnancy did not agree on natural childbirth themselves. Do not help persuasion doctors and girlfriends. As one friend told me: I'm just very afraid of pain.

Advantages of late pregnancy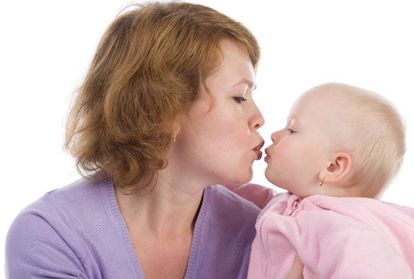 I want to say that late pregnancy has its positive aspects. In adulthood, a woman takes a more responsible attitude towards both pregnancy and her unborn child. I was more careful during pregnancy.
And when the children were born, I did not shift the nurturing and care of them to grandmothers, as young mothers often do. I did not need to run to study, on the contrary, I want to devote my daughters all the time.
Now I am already 30, I have two children. I don't know if I want a third child, but I'm not afraid of pregnancy. I know for sure at whatever age the pregnancy comes, the main thing is for the child to be healthy, then everything will be fine!