Previously, I did not notice any special problems with sleep, I always fell asleep calmly and quickly after a busy day of work. Being pregnant, I first encountered such a problem as insomnia.
What is insomnia

In the early stages of pregnancy, I slept like a woodchuck, I could fall asleep at any opportunity: at work on a chair, on the bus, while I was getting to my home or work, at the women's clinic, while I was sitting in a line. And my friend, on the contrary, suffered from insomnia. She had a strong toxicosis, and she almost all the time spent in the ladies' room. And I was surprised to ask a question: how can you constantly sleep?
Closer to 30 weeks of pregnancy, I began to notice that I could wake up in the middle of the night and stay awake for a while. My side turns from side to side prevented my husband from sleeping. But I could not have imagined that the reason for this was pregnancy. I thought it was just a coincidence: just something interfered with restful sleep – stuffiness or cold, or other reasons.
At about the 35th week I realized that it was still insomnia. And I still had to wake up early to get my husband to work, and then always had a lot of work to do, and there was no time for naps and replenishment. After some time, I began to worry about my physical condition and the health of the future baby.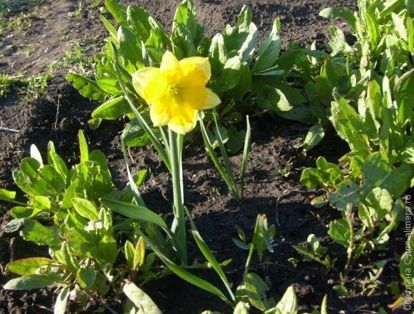 How to deal with insomnia

My attending physician in the antenatal clinic, looking at me at the next turnout, asked how things were going with my sleep. After my long stories about how I, poor thing, it is hard to sleep without sleep, she advised to drink valerian for the night and try to worry less about trifles.
I began to drink two tablets of valerian before bed, but for some reason they did not help me. Now I didn't go to bed at 3 in the morning, but at 2. After several sleepless nights, I realized that I needed to somehow deal with this unpleasant illness on my own. I tried to walk for as long as possible, even the usual trip to the store for me was not 15-20 minutes, but an hour and a half. Hiking reassured me and helped me collect my thoughts.
If, nevertheless, I could not fall asleep, I would get up and do some things around the house at night, no matter how strange it might sound. Just at this period, my husband and I tried to finish the repair in the nursery as soon as possible. I got up in the middle of the night and went there: I laid out children's things on the shelves and was engaged in preparing for the meeting of our crumbs at home. And if I had no strength left, I sat down and just read a book. In the process of reading, I quietly fell asleep.
When insomnia reached its climax, I began to take daily evening baths with soothing herbs and aromatic oils. Surprisingly, they are really effective. In the full bathroom, I added a decoction of valerian, a few drops of lavender oil or mint.
After literally four daily home relaxation procedures, I began to notice that such bathrooms relax and soothe, and sleep problems stopped me from worrying. Moreover, aromatic bathrooms bring pleasant emotions, which is really useful for a pregnant woman.
Tell me, did I alone suffer terrible insomnia during pregnancy? Or someone also suffered from similar problems? How did you deal with this ailment?