When we got married, at first we didn't think about the children, just enjoyed life and family happiness. About how I waited for pregnancy, I wrote a little in the topic of pregnancy as a miracle. Now I want to tell in more detail about what one sometimes encounters when infertility is diagnosed.

To the doctor!
With the beginning of family life, many new worries appear. And now life is established, the relationship is wonderful and lacks only a small crying lump.
A year has passed since the wedding, but there is no pregnancy … What to do? Visit a doctor.
By the way, as it turned out, it is exactly a year later that doctors recommend that you start planning your baby.
On my first visit to the gynecologist, I received a bunch of referrals for tests and ultrasound. It turned out that everything was fine with me. The doctor sent home and said that everything will be fine, wait. We waited for another three months …

Catch ovulation
While we did not waste time. I was advised to follow the basal temperature, schedule, try ovulation tests. Also on the days of supposed ovulation, ultrasounds were done to make sure that the ovaries functioned normally.
And again, everything is in order. I was glad that everything was fine and I was very worried about why there was no pregnancy.

Maybe we were in too much of a hurry, but really wanted a baby. Especially annoying questions on the topic: when will you get offspring?
And here I am again at the doctor. Now they tell me that it would be good to check the fallopian tubes for patency. Checked – everything is in order.
In parallel, the husband was sent to do a sperm analysis. How I sent it there is a whole story. All men are sure that they can have no problems. Fortunately, it turned out that everything is really all right.

Infertility
After we passed all the tests, we were examined in my card a diagnosis – infertility. It knocked me out of the rut. True for long.
I firmly decided that I would become a mother against all odds.
In response to the question of why pregnancy does not occur, the doctors shrugged. The treatment was not prescribed, because the cause could not be identified. But I was not going to give up. It was hard, sometimes they just dropped their hands, depression came. But I continued to fight.

Are we compatible?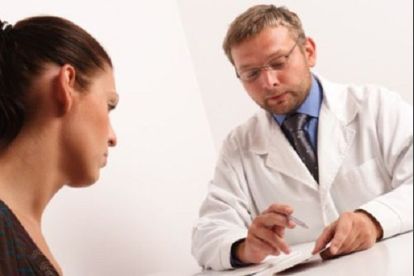 Somewhere I read that there are couples where both are completely healthy, but they have genetic incompatibility. With this question we went to the genetics laboratory. We did the analysis and everything is fine again.
Later we were given another interesting analysis with a difficult name. The bottom line was that they checked how the sperm behaves, getting into my body. Sorry for such. And again, everything is normal!

Artificial insemination
Four years have passed, the pregnancy has not come. Doctors asserted that we are healthy, but it happens. Then the doctor suggested not to waste more time, but to think and do either IVF or insemination (male sperm is injected into the female body).
We thought, probably, this is our chance to become parents. We did not have money for IVF, and the doctor said that we have good tests, there is a chance to become parents through insemination. Of course, the percentage of pregnancy is small, but the procedure is quite inexpensive.

Hurray, I'm pregnant!
Preparing for the procedure, we decided to take a vacation at work. Here mom persuades me to go to the grandmother, who helps such couples. I agree, she gives me a massage.
In that month, when we decided to do the insemination, the monthly ones do not come. I did not even think about pregnancy, but the test did.
Two strips … The happiness I experienced at that moment is beyond words. I am pregnant!