Surely there is no one who loves hospitals. But some relate to a possible pastime in the hospital room calmly, and I was literally shaking at the thought of this! And the hospital is no exception. Although pregnancy is not a disease, but I never wanted to stay in this place for a long time. However, in the first pregnancy I still had to go to the hospital in advance.
Why go for the baby in advance
The thing is, I had a pelvic presentation of the fetus (booty down) and I was scheduled for a planned operation – a cesarean section. Therefore, I had to stay at the maternity hospital at 38 weeks, so that the operation was carried out at 39. As far as I know, all women who go for surgery, are put in the maternity hospital at this particular gestational age.
With me in the ward were girls with different readings. One had abdominal surgery in childhood, another had poor eyesight, and a third had high blood pressure. In general, they can put for a lot of reasons.
True, in my second pregnancy (they also did caesarean), I still avoided this fate and came to the hospital for the operation itself. The fact is that we agreed on her with the head of the pathology department (they paid her for my cesarean), and she personally told me not to loom in front of her eyes and stay at home until 39 weeks. And I am very happy about this!
What to take with you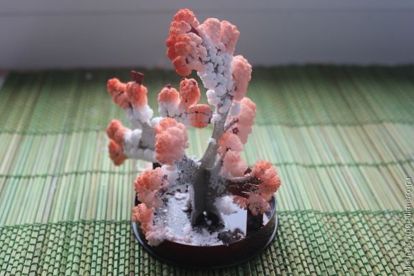 When I went to the hospital for my first daughter, I had a lot of things with me, half of which was not useful to me. I will list only what you need to take:
– bathrobe
– slippers
– towel
– hygiene items (toothpaste and brush, soap, shampoo, deodorant, cream, razor, i.e. those means you cannot live without)
– a book
– paper, pen (in our maternity hospital, notes were handed to husband and relatives)
– telephone, charging, headphones (the last ones helped me out a lot, because I had an obsessive neighbor)
– cup, spoon, plate
These are basic things and you can always ask relatives to bring something else. In my case, it was a mistake to recruit a lot of food. Rather, I did not recruit it, but they brought it to me. And mostly it was the juice in huge boxes, which I could not drink, because the amount of liquid should be limited, and the apples, which I did not want to nibble at all.
Personally, except for a very unpleasant procedure, called sanation, I did not do anything. There was no evidence, and I just slept, tested and went to this sanation. I also listened to the chatter of my neighbors, from which my head was puffy. By the end of the week I was ready to ask myself for an operation myself, since such a pastime of death is like. Neighbors were put magnesia, but shpu and carried out some other procedures.
Despite the fact that I don't like hospitals, I have to agree that in this case I need to think about the child, and not about my own comfort. It is better to come and lie down just like that, then think: why would I not go to the hospital, would be there under the supervision of doctors.
And you went to the hospital before the expected date of birth?