Some of us already have the proud title of mom, others are only planning to get pregnant. I want to talk about my nine months, which were not only unforgettably beautiful for me, but also difficult and exciting.
In the future I am going to have a second child, but I hope I will not allow many mistakes and experiences of the first pregnancy.
Like everything unexplored and happening for the first time, it is natural that pregnancy causes excitement and anxiety in a primipara mother. Very often, having learned the good news, a woman is in a confused state, even if the child is planned and long-awaited. This is normal, because we still do not know what lies ahead, we understand that our life will change and will belong to one little child.
Thoughts begin to spin in my head: am I ready, can I be a good mother, can I devote all my time to my child and others. Many are embarrassed to admit, but fears overwhelm almost everyone. Personally, I, having found two strips on the test, did not sleep for almost two days. Thoughts and questions did not allow to relax. I must say that my husband and I planned a pregnancy six months before its occurrence, and still, the news struck me to the depths of my soul.
Honestly, I do not even remember that I feel joy – only confusion and fear of the unknown. The further, the more I was overcome by experiences. I bought all sorts of books, got registered in the antenatal clinic and waited.
However, clever articles and books did not become a reason for me to refuse coffee and other not particularly useful products. In addition, I did not think to change my lifestyle, I still hung around the computer, did not walk at all, and went to bed late at night. This continued until, at 12 weeks, my lower abdomen began to hurt very badly and I did not end up saving it with the threat of miscarriage.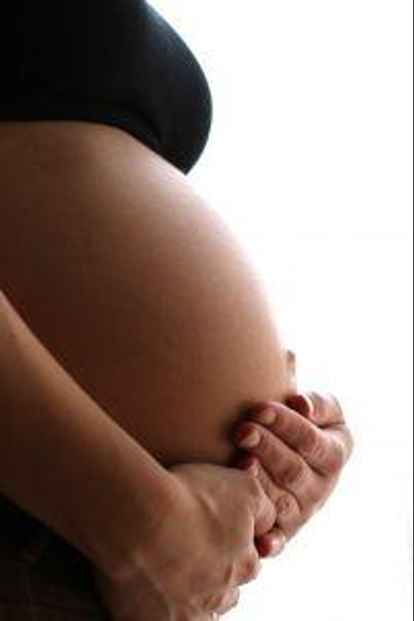 Two weeks spent in the hospital greatly changed my outlook. A grown up tummy, pregnant roommates in the ward, rest and walks in the adjacent park, studying literature and magazines with the experience of pregnant women, convinced me that my little miracle in my stomach is the most important thing in life. And I do not need any parties and clubs, career and business, stunning appearance and attention of men.
However, the first trimester, when all the major organs and systems of the baby are formed, was already over. The second time such an error, of course, I will not repeat. From the first day we are simply obliged to take responsibility for the new life that originated inside. And that means you need to change your daily routine, lifestyle, normalize food and sleep and send all your positive thoughts only to your own tummy. And do not pretend that nothing happens and still remain, as they say on a battle horse.
My next mistake, which I made already for a period of 16-28 weeks, was excessive concern for any reason. I decided to catch up, and began to worry because of every little thing.
For example, the doctor sent me for analysis, and I was already looking for pathologies, I was rummaging through books looking for the symptoms of my illness, I cried and was upset. And it turns out, these tests are necessarily surrendered to all pregnant women at my time. I got a stomachache, I'm already running to the hospital. It turns out that I just ate fatty food for the night.
My heart beats too much – again to the doctor, and let's explore our condition in full. At the same time, I am prescribed pills, all sorts of injections, but in the end it turns out that nothing terrible happens to me, it is simply because of the increasing abdomen that the load on the heart rises, naturally, the heartbeat becomes more frequent. Oh, and I tortured to ride through the hospitals. For the future, I concluded: to take everything happening calmly, without unnecessary panic and worries.
Of course, all these days, spent in hospitals, very badly spoiled my mood and did not allow me to enjoy my beautiful position to the fullest extent. Only occasionally there were moments when we were alone with my tummy listening to music, walking and enjoying life. If it were not for my undue anxiety, there would be much more such moments.
The third trimester crept unnoticed, and I decided that it was time to prepare the room for the appearance of the baby. The husband was strongly opposed and insisted that he was satisfied with everything. On this basis, we had constant friction and scandals, which, in the end, ended with the fact that I hired the craftsmen and began to independently monitor the progress of the repairs.
Imagine a pregnant woman with a big belly understands which is better to buy putty or putty. Pasted or painted something wrong, who will swear with the builders? Of course I am again. A lot of nerves were spent, a lot of paint and other chemical compounds, which are extremely harmful for a growing fetus, were sniffed.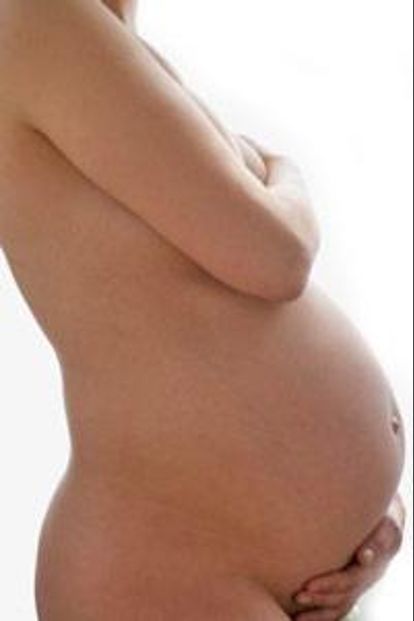 Now sometimes I look at the wallpapers in the children's room painted with small hands, and I think: Why was it necessary to spend so much energy and nerves on useless repairs, which in 2 years would have to be done again? Why not just devote this time to yourself and the baby, not to enjoy the last joyful moments of a single whole with him? Why not look at the beautiful, do not attend exhibitions and other pleasant events. Who bothers me to enjoy my pregnant state and just relax and immerse myself in wonderful anticipation?
And one day on a sunny winter day, when I once again went to the hardware store, my waters broke.
Childbirth was not easy. The priceless minutes of the waterless period were ticking away, and the fights did not all begin. But these important 12 hours I seem to have spent better than all 9 months. I supported my child, talked with him and, despite my pain and problems, I realized that it was even more difficult for him now. Each fight was a joy for me, bringing us closer to our meeting. I knew that the more and more often there will be fights, the easier it will be to get into the light of my little fumes.
And finally, it was all over the birth of a son. Of course, there was no limit to happiness. Now we grow and know the world together. But recalling my completely not ideal pregnancy, which I myself have made such, I understand that I will do my best to make things different for the second time.