After the birth of my daughter, almost 5 years have passed, and more and more often a question comes from people around you: Don't you plan a second one? While I laugh it off, but little by little such questions start to annoy me. Yes, I do not want more children. Why? I will try to present in today's article.
Pregnancy and HB
All my 9 months with my daughter in the stomach were completely cloudless. I had no toxemia, edema, and a desire to taste cherries at midnight. I stopped working on May 1, and my daughter was born on the 20th (pdr was scheduled for May 8). Weight gain was minimal (8kg), tests were good. In short, a dream, not a pregnancy.
And so, now I am terribly afraid that I can suffer from toxicosis, constipation and other delights that most pregnant women usually accompany. For some reason I think that a bomb does not fall twice in one funnel, and I cannot be lucky a second time.
The situation is similar with GW. I remember, right after the birth, the midwife said Eh, it's a pity you'll be raising the baby in mixtures – a small, non-dairy breast! Probably, my breasts were offended, and with feeding problems, I did not have absolutely.
My daughter regularly gained weight, each feeding lasted no more than five minutes, we had an excellent diet, and there were no problems with the end of GW. Now, after listening to a lot of stories about mastitis and feedings of an hour's length, I absolutely do not want a second child.
My friend gave birth a day earlier than me. And every time we talked, she said how her remorse for her tormented by the fact that she absolutely does not take the child in her arms. Her daughter had enough of a minimum – to eat with her mother in her arms.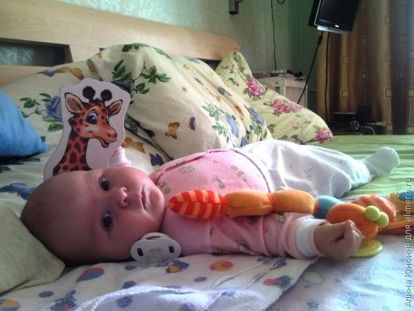 Our situation was completely different – none of the three mobiles were interested in the daughter, if she didn't sleep (while the carriage was moving, and only!), She frantically wanted to be in my arms. She expressed her protest with a loud cry. And given the fact that the weight gain she had was one and a half kilograms monthly, my arms and back were very hard.
That is why I remember the first year with horror. I was wildly jealous of moms whose babies smiled and were awake in wheelchairs. While I was forced to flee closer to home by the end of my daughter's sleep, she began to shout wildly immediately after waking up.
Best the enemy of the good
I have repeatedly read the questions of future mothers about how it is possible to share the love of one child for two or three. And every time the answer of more experienced and large families sounded like this: Love for children is not divided, it multiplies.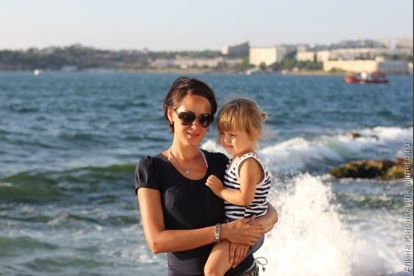 Of course, I love my daughter, and this is more than enough for me. I don't want her to be jealous and share me with someone else.
Girl vs Boy
I am very happy that my child is female. Not that I didn't like men, but I like girls more. I don't know if the analogy is appropriate here, but still: there are cat owners and those who love dogs more? So I have it.
I adore dresses, shoes and ballet flats, princesses and fairies, straziki and sequins, dolls and dresses. I love to braid pigtails and look for chalk from a pencil case with princesses. I'm not so interested with boys.
Correctly say: Less you know, sleep better. Therefore, before the first birth I was wildly afraid of stretch marks, for example. Now, when the main topic of conversation for several years now is pregnancy, childbirth and babies, I have learned too much. Now I am afraid of pathologies, missed pregnancies and other troubles.
For example, over the past few years, both my girlfriends have become tragically pregnant. One fetus froze on the 6th month, the second – on the 40th week. And how after such a pregnancy? I'm afraid.
In spite of all the arguments set forth above, I have occasionally been touched by small children (but only girls). Ideally, of course, it would be if children were born at the age of one year old, what do you think?
Your opinion will be interesting, dear readers, what are your thoughts for and against children?