A third of my pregnancy fell in the winter, at the very peak of colds. Then I worked, I had to daily contact with a large number of people. Therefore, as I did not take care of myself, I ran into a cold more than once in that winter.
Runny nose in pregnant women
In principle, such a nuisance as a runny nose, in pregnant women, the phenomenon is not so rare. Among my acquaintances pregnant, every second came across him. And it does not always appear as a cold.
The reasons may be the following:
– changing the harmonic background of a woman during pregnancy
As far as I know, a runny nose caused by harmonic changes in the body is usually not accompanied by any other symptoms, except for congestion (swelling of the mucous membrane) of the nose.
In allergic reactions, it is most often accompanied by sneezing, copious nasal discharge, or other signs accompanying allergies.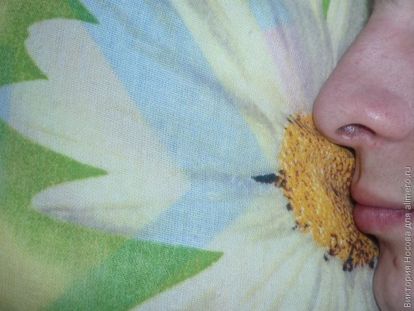 I, being pregnant, faced thrice a cold, which was caused by a viral infection. Recognizing it was easy. In addition to stuffiness in the nose, there was tickling and a slight sore throat, as well as a cough. By the way, fever and headache are also among the signs of a cold.
As you know, pregnancy is a period when you need to choose the means for treatment especially carefully, so as not to harm the baby. Personally, I have always started to deal with a runny nose with the use of the most inoffensive means.
1. Conducted inhalations with pairs of decoctions of chamomile and sage (they also gargled their throats in parallel).
2. Often and in large volumes saw warm fruit drinks and compotes. It aided the slime. One of my favorite drinks at that time was lingonberry juice, containing a lot of useful vitamins.
3. In parallel with these methods, Aqua Maris washed the nose with seawater. The most convenient was to use the spray, especially at work. Aqua Maris does not have anything to do with the usual cold spray that has a vasoconstrictor effect. Therefore, it can be used as often and as long as necessary.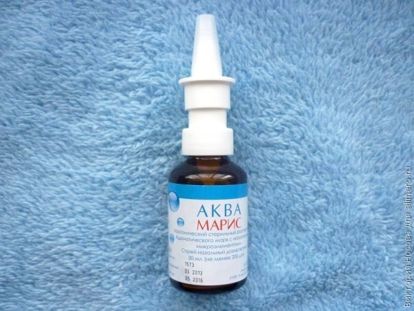 In two cases, for the treatment of my runny nose the described procedures turned out to be quite enough. Already on the third day it became much easier: I calmly fell asleep with my mouth closed, not choking on the lack of air. There remained only a couple of days to repeat the debugged actions for complete recovery.
In the third case (which in fact was the very first) only harmless funds turned out to be insufficient. After two days there was no improvement. The nasal mucosa was not only swollen, but was also very irritated. Everything was tingling, there was a sea of ​​snot. I only breathed through my mouth.
Fearing more complications, I called my doctor. She advised to try vasoconstrictor drops. But she clarified that they can be used for no more than three days, maximum – twice a day, since they can be addictive. Moreover, their use can not be called safe at all.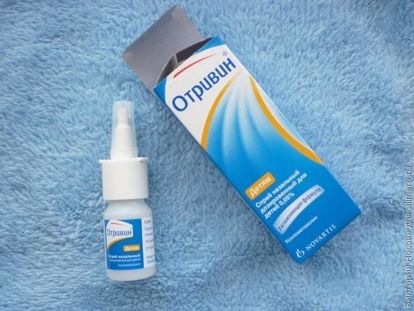 I stopped my choice on children's ones, which I don't remember exactly. Used them for a couple of days, buried 1 drop in the morning and evening. By the way, since then I always use only children's drops and sprays from a cold.
And did you have to deal with a cold during pregnancy?