I believe that motherhood is the direct purpose of each girl. Just as each of us must be a good housewife, a loving wife, daughter, sister. But I will not condemn those who time off with marriage and motherhood. Everyone has his own life, and everyone decides when to get married and have children.
This can happen in both 20 and 40 years. But still, motherhood is the happiness that each of us deserves and deserves. Alas, not everyone copes with their maternal responsibilities. A friend of mine refused to raise her child. It struck me so much that for a long time I could not recover.
And the answer was simple and banal for her: the child prevents her from feeling like a woman. Does not give the fullness of life and other things. Of course, it's much easier to put everything on the shoulders of old men: grandparents. You should not dwell on the mistakes of others, it is better not to allow your own, I thought.
For example, I just became a mother, began to look at the world through the eyes of a full-fledged person. Much before that I was not interested. And with my daughter I managed to finish my studies at the university, and work, and even relax. And I never thought about the fact that children interfere.
However, my daughter is staying with my mom, her granny, on weekends. She is almost 5, she solves many things on her own, and I do not mind her seeing her grandmother. But in 2-3 days I miss so much that I can't wait for the moment when I see her again. I can not imagine how long you can leave children.
Attitude after childbirth
As soon as my baby was born, I literally did not depart from her. I was bored by the visits of my relatives, I wanted to get home as soon as possible and be left alone with the crumb. Then it turned out that the daughter became tame, and in the literal sense of the word she could not be left alone.
Of course, the full care of themselves could not be considered. But I'm a girl, and I have to look good … I came across an interesting article that spoke about the behavior of a woman after childbirth. Someone is depressed, someone else has some problems.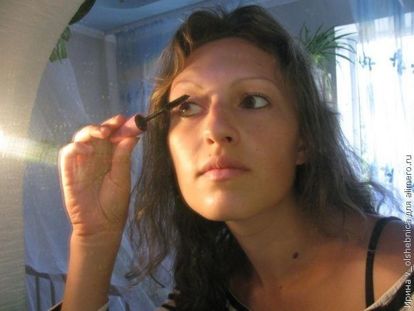 How to stay a woman
Of course, both before and after childbirth, you need to pay attention to yourself: do exercises, eat right. But to pursue an ideal appearance, as in 16-18 years, is not worth it. We must look fresh and beautiful at the age we are at.
You can not run yourself, I know it perfectly. Therefore, I try to do light gymnastics, make-up, walk along the street, not scaring people. In order not to go crazy with everyday routines and household chores, we go to the movies with the husband, to the theater (such dates go). And chasing the perfect figure, pretending not to give birth, is absurd. Maybe hide your child, so that no one would guess?
We must remain myself, I think. Be natural, real. The world is full of everything: surprising, incomprehensible. I know myself, my facets, the world with the child. And I can't imagine what I would be now if my 2 children were not next to me.
And what can you say about this?