Unfortunately, I am a little inclined to be overweight and in order to keep my size 44, I have to make efforts to do this, namely to do exercises, to monitor my nutrition. When I found out that I was expecting a child, the prospect of recovering for me was much worse than the birth itself.
Why is weight growing?

The optimal weight gain during pregnancy is considered to be an increase of 8-12 kilograms. Doctors have long dispelled the myth that a pregnant woman needs to eat for two and proved that excessive weight gain carries with it negative consequences for both the mother and the baby.
Weight gain consists of the weight of the baby, the uterus, the volume of blood, fluid, fat, breast tissue, amniotic fluid. Ideally, the weight of the entire pregnancy should grow evenly, increasing after 20 weeks.
What to do and what not to do?

Of course, I have not invented any revolutionary new way to control my own weight. My whole system was based on a combination of physical activity and a balanced diet. Of course, you need to understand that heavy exercise during pregnancy is not allowed.
I walked a lot on foot. I did not go to and from work by public transport, but I went on my own, cutting off the road through the park (about four stops). From physical exercises I did lunges, squeezed out from the wall, did exercises with dumbbells for arms and chest muscles, squatted a lot. In addition to this, every evening she made herself a contrast shower with a massage brush for the hips, making cellulite prevention. Once a week she made wraps with honey and mustard.
She paid great attention to her diet, adhering to the following principles:
1) Almost did not eat fried, fatty, salty and sweet. And so that there were no temptations, we just did not buy such products. When you have them, it is very hard to break down and eat at night.
2) I tried to eat more often and in small portions, especially when I went on maternity leave and were often at home.
3) Saw a lot of green tea.
4) Ate a lot of vegetables and fruits. Almost every day I made a vitamin salad from green apple, carrot, low-fat yogurt and cinnamon. At work, instead of cookies for tea, I bought myself grapes and apples. And ate them when the feeling of hunger woke up.
5) Saw vitamin-mineral complexes.
As a result, when weighed in the maternity hospital, my increase was 12.5 kilograms, nine of which left immediately after the birth. I had a healthy daughter, and when I returned home, I immediately climbed into the control jeans. And then she quickly got in shape.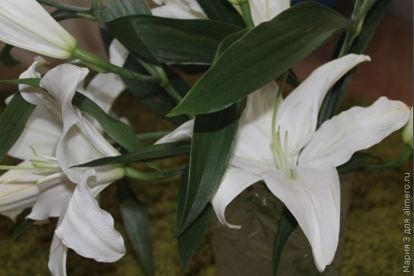 In relation to pregnancy there are a large number of misconceptions. One of which is excessive nutrition. But you need to understand that excess weight will not benefit neither you nor the baby. A good figure will be a nice bonus to this.