During pregnancy, a woman inevitably gains weight, which does not always completely leave the body after giving birth. I also had a question: How to get in shape when you have a nursing baby?
For me, the biggest problem is that breastfeeding is almost impossible to follow a diet. Naturally, you can limit yourself to baking and other quickly digestible carbohydrates, but a complete catabolic diet is simply contraindicated. I also wanted to eat all the time before the introduction of complementary foods and reducing the volume of breastfeeding.
Unfortunately, losing weight was very hard without power control. In order to come in great shape, you first need to get rid of excess fat, and then build up muscles where they are not enough, using an anabolic diet. We can not eat like men, who simultaneously lose weight and build muscle.
My experience shows that there are products that can be abandoned and still consume enough food for yourself and the baby:
– refined sugar (especially in drinks – 2 spoons of sugar for a cup of tea seems to be a bit, and when these cups three or four a day?)
– sunflower oil and sauces (in sour cream, for example, there are much fewer calories when it comes to salad dressing);
– baking (especially sweet);
– other foods that contain a lot of calories and are easily digested.
If I want something sweet, I eat it before noon. In the morning it is also better to have a closer breakfast with long carbohydrates, which will provide energy for the whole day.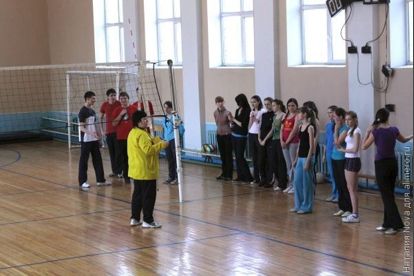 Without exercise, you may lose weight on one diet, but you probably won't achieve the ideal figure in this way. I usually lose weight to a state of emaciated skeleton, and this does not add beauty. If everything is in order with your figure, you can study at home for those complexes that are represented on the Internet. There I found excellent video lessons on dynamic gymnastics for mothers and babies – my child really likes them, but he does not stand up for the whole program.
However, if something confuses you, an individual approach will be the best solution. Now I'm not talking about training with a personal trainer, but about shaping.
If you, like me, can afford to leave the baby for an hour twice a week and go to the gym – this is a great solution. The Russian Federation of Shaping provides affordable classes for all women (even for pregnant women). Without the trainer's recommendations, it is difficult for me to correct the figure, since I am not an expert on this issue.
In any case, from all that I have tried – shaping the best and fastest way brings my body into shape, as it is largely focused on the most problematic areas of women – the stomach, thighs and buttocks. And you can simply purchase a disc with a shaping program or find one on the Internet to study at home. Regular classes with nutrition control have already helped me lose 5 kg in two months. Now I weigh 59, I have to lose about 8 kg and increase 3 kg.
I think this speed of weight loss is quite sufficient. Rapid weight loss leads to sagging of the skin, and gradual shows excellent results. It is important to monitor the skin: it does not matter what you moisturize with it – the main thing is to do it constantly. The price of the funds here does not matter.
If you're interested, I can paint a few exercises for problem areas in the next topic. Tell us in the comments which part would you like to work on?