Modern pregnancy tests are so sensitive that they can determine the presence of pregnancy 1-2 days before the expected onset of menstruation. But sometimes a woman, listening to the inner instincts and special symptoms, can even say without help from the test that she is pregnant.
In some, the onset of pregnancy proceeds without any unusual manifestations. For others, on the contrary, the body signals about the ongoing changes for a very short time.
I just fall into the second category: already 5-7 days before the delay, I began to show symptoms of the onset of pregnancy. Everything was so obvious that now I can't even believe that I could not pay attention to them.
Probably the main reason was that many of the symptoms were very similar to premenstrual syndrome, which I often had to experience in the second phase of the cycle. Only they appeared much more intense.


Increased appetite
I had to experience it before this, when, before the onset of menstruation, I literally pounced on food. But if earlier I gave preference to sweets (cookies, sweets, cakes), then I absolutely did not want to absolutely sweet, and I tried to eat my hunger for fruit. I wanted something refreshing, for example, sour apples or tangerines.
A lot of people have a disgust for sweets at the beginning of pregnancy, so here I was no exception.


Lethargy and drowsiness
I was always a morning person: in the morning I felt a surge of energy, and in the evening there was apathy and fatigue. But now they have gone to extremes. I jumped at 4-5 am, and in the evening I was ready to go to bed immediately after returning from work at seven o'clock.
What happened to surprisingly all home: I began to come home, lie down on the sofa and immediately fall asleep. And all the chores reworked early in the morning.
This also embarrassed me, as I read about morning sickness and weakness in pregnant women: No, I'm definitely not pregnant, I have the opposite peak of activity in the morning!


Soreness and increase in breast size
This symptom has also always been my faithful companion in the second phase of the cycle. Therefore, having become pregnant, I did not pay much attention to him. Although I had to extract a bra from the depths of the chest of drawers, I bought it on the growth. Before pregnancy, I completely ignored this piece of linen.
Now my zero size literally over a week has grown into the first. And the chest began to hurt at the slightest movement, even just when walking.


Dizziness
A couple of days before the delay, I almost fainted when I was washing dishes in the kitchen. There was a feeling that the oxygen was not enough, and dizzy. I had to go into the room, open the window wider, lie down on the sofa and catch my breath.
Again, in my head flashed: What a terrible this premenstrual syndrome! Each time it gets harder and harder! And I also blamed everything for spring avitaminosis, since it was the beginning of March outside.


Heightened sense of smell
In transport, at work, in a store, I began to discover smells that I had never paid attention to before. Although usually during PMS my sense of smell was on the contrary blunted.
Now it came to the point of absurdity: standing on the bus with my back to the man, I could determine who it was and what it was wearing. As it turned out, a leather jacket, fur coat, and down jacket have their own special smell. And the smoke of cigarettes in general was felt for a kilometer and irritated me simply to impossibility.


Clothing becomes tight
I found this when I was going to a celebration in honor of March 8, 3 days before the alleged delay. I could hardly fasten my favorite skirt at the waist. And the jeans that I wore every day, began to seem very tight.
Of course, the child at that time was less than a millimeter in size, but the body, apparently, had already begun to be rearranged, and any clothes, tight at the waist, caused me great discomfort.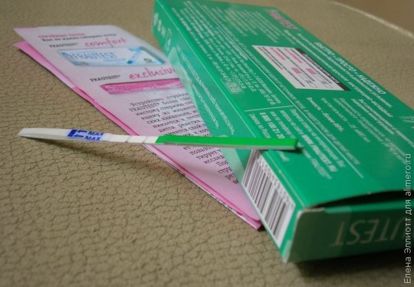 Even when the delay lasted for several days, I stubbornly did not want to go to the pharmacy and buy a test. All symptoms attributed to tired, avitaminosis and PMS. Anyway, there will be a negative result, why waste time, I thought.
As a result, the husband insisted on the test, and so I would have walked with a tum, but stubbornly not believing in my interesting position.
Did you have any signs of pregnancy even before the delay?