I read a lot of information about what changes occur in the female body after childbirth. But I did not find any mention of the fact that tastes in food could change. Therefore, I hasten to share my experience. Suddenly you will be as lucky as I am …

Sweet and fat

Are you interested in what is my luck? I have repeatedly written about the fact that by nature – a terrible sweet tooth. For example, from my youth to the birth I could not live a day without chocolate. There were periods when I gulped down tile and rushed to buy the second one. There was never chocolate in our house because I consumed it all.
In fact, such a fate awaited other sweets, but to them I did not have painful cravings.
My second passion was food with sour cream. Probably, the body needed fats and energy, I don't know, but I ate with sour cream, fried potatoes, salads, vegetables, pancakes, gravy and even plain black bread.
I enjoyed real fatty, high-calorie food.
During pregnancy

There was no change during my pregnancy. I did not have toxemia, I was not sick at all, and I ate normally, except I wanted to eat twice as much. I ate chocolates and sweets with a clear conscience, since we had no allergies in the family, and I was not particularly afraid that something would not like babies in my tummy.
Thus, if some of the settings in my body got lost, then it didn't touch the tastes of food.
Change

And so, the baby is born. I focused all my attention on a full-fledged, proper nutrition, so that the child with milk received all the necessary vitamins.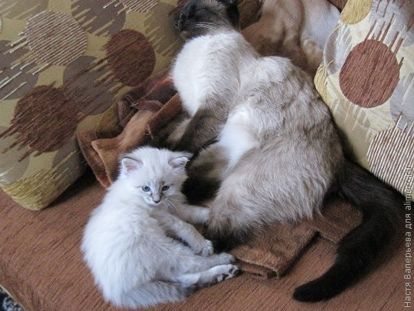 Little cars and colic did not torment my daughter, so I could eat quite calmly flour products, vegetables, sweets. But busy with worries, I didn't even notice that I didn't want them at all. My grandmother cooked soups, cereals, yogurt, cottage cheese, I ate them and I had enough of it.
Several months passed before I noticed that a pile of chocolates of different tastes lay in the cabinet, but I had not eaten them yet. She asked her husband: Why are they here? He says: I bring. And you first replied that you do not want black, then you said that you do not want white, then, that it is unpleasant for you to eat from the porous mouth, and then that milky is too sweet!
I was shocked, but not because I don't remember it at all. I was shocked that I refused chocolate, as if indicating the reason. I began to watch myself and noticed that really chocolate began to seem to me tasteless.
Not only this, the sweets that I have always eaten indiscriminately, also began to have a taste, and I did not like the taste. Some seemed sugary-sweet, others – made from some kind of surrogate, and others – creaked on the teeth.
Approximately six months later, I was completely convinced that I did not want any flour or chocolate sweets. I do not want, because I'm not tasty!
The only thing that was still pleasing was the cream. Until now, I love cakes and pies, in which a lot of cream. But this cream should be low-fat, since fatty food causes me to have a backlash.
Attitude towards fatty foods

Indeed, after giving birth, the attitude towards fatty foods has changed. The smell of sour cream, the smell of fat is unpleasant to me. I do not eat sour cream at all now, and I have taught the whole family to do without this product, as it seems to me too fat. The same fate befell mayonnaise, food fried in a lot of oil and even my favorite fried potato since childhood.
My opinion

To be honest, I think I was lucky. Having a natural tendency to fullness, the habit of daily tea drinking and a fixed lifestyle, the change in taste after birth can be regarded as a gift of fate. I can imagine what size I would be now if I had the predilection of my youth.
Out of habit, and for company, I sometimes take a piece of chocolate or a stunned advertised candy to tea, but only to make sure once again that I don't taste good.
And what changes have you had after giving birth?