As I already said in my previous article, I was very afraid of childbirth. I did not know how to overcome this fear. Probably everyone feels it. I worried no longer for myself, but for my child. Of course, I asked everyone how everything goes, what to do, how I will understand in general that the birth has already arrived. The closer the time came for my baby to be born, the more my fear became. And now … this day, or rather night, has arrived.
The main calm

I never thought about the question, but how long does the delivery last. And then I realized that it was necessary to prepare myself in advance morally for the fact that this can be a very long process. My delivery lasted 13.5 hours. For me it was a very long time, to lie down and listen to how the heart of a child beats with short fading.
The favorable course of the birth process depends very much on how informed the woman is about it. The fact is that anxiety during childbirth is often the cause of weakness of labor, because of this, they use stimulation, all this only increases pain.
The first stage – training

When at the very beginning I asked honey. sisters, and how much I still have to lie here, she replied: well, an hour. 4. I don't know, maybe she just didn't want to scare me, or she also didn't think that I would stay in the family department for so long.
The first stage involves the full disclosure of the cervix to 10-12cm. The early stage happens, it runs unnoticed by the woman, the contractions can be quite weak. Usually this stage lasts 4-6 hours, but it can also be 12. It is advised to move or stand at this time, but you can try to sleep.
I could not get up, because I had a catheter with a dropper, and it was very difficult to lie in one position for 12 hours. It seemed to me that time had stopped. It was night, everyone was sleeping in the maternity ward, there were few doctors. I constantly looked at my watch. The contractions were easy, but I still could not sleep.
The second stage – the birth is approaching

After some time, I don't know for sure, but one thing I can say is that it was a long period, the contractions intensified. And then it became completely uncomfortable. It seemed to me that I heard the arrow moving on the clock, so much so that I was in suspense.
At this moment, the most important thing is to remain calm and balanced. You need to leave your strength at the most important stage. The active part of labor is about 4-8 hours and lasts until the opening of 10cm. I was given epidural anesthesia, and this period was delayed from this. Mommy needs to relax as much as possible and try to control herself.
Of course, I understand that in words it's all simple. Lying on the table I somehow did not really work. Perhaps it was also due to the fact that I missed classes on prenatal preparation, and I did not quite correctly behave.
Long-awaited event

The next stage of labor will begin when the cervix is ​​fully expanded. At this moment, a woman needs strength. You also need to try to concentrate. The intervals between contractions are getting smaller. At that moment I panicked very strongly, because there was no one near the medical staff.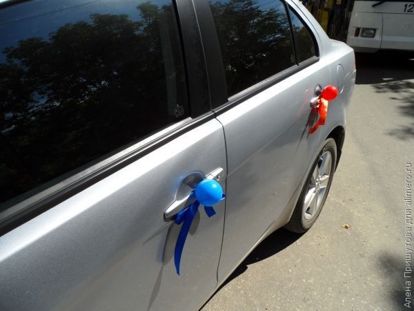 I had the first birth, and the birth of the child was gradual. I listened very carefully to the doctor and midwife so as not to harm the baby. The very birth of a child can last from several minutes to an hour (sometimes more). It seemed to me that I spent 10 minutes on this. She tried very hard because she was very tired, and would rather like to give birth. I collected the rest of my strength and gave birth.
You know, then I did not care how much I lay on the table and how much I lay still. I saw my boy. At that moment I realized that for his sake I was ready to do everything, even more than lie in the maternity ward for 13 hours.