My way to pregnancy was hard, long and washed away with tears. I went to doctors who could not tell me anything intelligible. It just does not work and that's all. Now I understand that then I was too much of myself, as they say, driven and twisted. I thought only of the fact that I urgently need to get pregnant, because it does not work.
How I learned about it
We have just returned from vacation, we went to Crimea for three weeks. I got a new job that promised to be a real breakthrough for me and promised prospects. I do not know that one day I suggested that you need to do a test.
I will never forget how, before breakfast, I went to the kitchen with my husband and with a pale face said: I seem to be pregnant. I didn't even have any thoughts about how to prepare him for this news or give myself time to digest the information.
I was shocked, because I was sure that if I could not do it now, I would concentrate on my work. And here you are, please. You might think that since the news was so unexpected, I didn't prepare for pregnancy. Not at all, now I understand that I did a great job.
My year-long training
1. The first feat of mine was a visit to a manual who practiced the treatment with leeches. He is one in our town, I heard a lot of positive reviews about him. So I overcame myself and came to a hirudotherapy session. I went to him for two months, alternated with a massage, which was, by the way, very patient, with leeches. I do not know if I can transfer it again.
The manual man told me then that I was fine with the body, I just needed to help him and give him time. Doctors began to stutter on IVF, and he instilled hope in me.
2. I talked to pregnant women in real life and on forums on the Internet; I saw positive examples before my eyes.
3. I drank vitamins for pregnant women and took folic acid. She ate a lot of fresh vegetables and fruits, started playing sports, forced her husband to walk with me in the evenings, which was a real test for us office worms. As I have already said, we spent our holidays at sea, which, it seems to me, also greatly influenced my physical, mental and moral condition.
4. The most important thing, it seems to me, was that I just stopped to dwell on a possible pregnancy and just started to live in peace. I stopped putting pressure on my husband and he, too, relaxed because I had stopped depressing.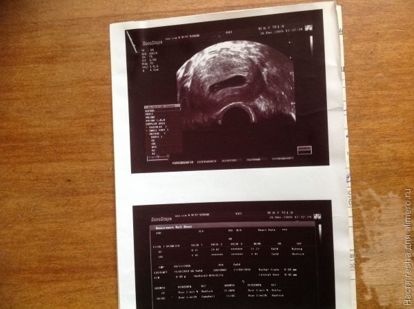 Now my beloved son is 3.5 years old. He is the greatest happiness in my life, every day I tell him about it. I do not like pompous words, but he gave me the very meaning of existence that everyone is looking for. Thanks to him, we have a good family, such as I have always wanted. I hope that in a short time I will persuade my husband to make his son a company of a brother or sister.