I would like to talk about how I was preparing for childbirth. Self-training greatly facilitated this process, to which I was very surprised. And the postpartum period was much easier, I am sure, thanks to those methods, which I will discuss below.
Some women, in order to prepare for childbirth, resort to help for courses for pregnant women, which include a whole program that can facilitate the birth process and the period after it. Others, like me, do not have the opportunity to visit them, prepare themselves as they can.
I, like many primiparous women, was very much afraid of giving birth. For 9 months I was tuned for this moment, I studied the information on the Internet. Do not believe it, but unwittingly, once watched a training video about childbirth. It turned my mind. Although I was not at all ready for this, it made me understand that childbirth is an absolutely natural process.
Every minute of this process is clearly thought out by nature. Morally, I was ready to transfer everything that was intended to a woman. I already knew what was waiting for me and that it was quite physiological. No one will break my arms or legs, there will be no bloodshed, everything will be natural.
Starting from the thirtieth week, I began to prepare myself physically. A friend who recently gave birth advised me to read about Kegel gymnastics. This is a great way to work perfectly on the muscles of the pelvic floor.
Gymnastics can significantly strengthen them, which further allows you to control the process of childbirth, avoid birth injuries and recover faster. Surprisingly, after several weeks of such physical training, you feel the ability to control the muscles of the pelvis.
I want to say that gymnastics helped me a lot. I myself walked to the ward after childbirth, calmly got up from the very low beds that were in the ward, and sagged to the floor with my metal mesh. And with regret looked at women who, even after several days in the hospital, could hardly move along the corridor.
I am really sure that only gymnastics helped me in this. There is a lot of information about it on the Internet, so everyone can study it and take measures.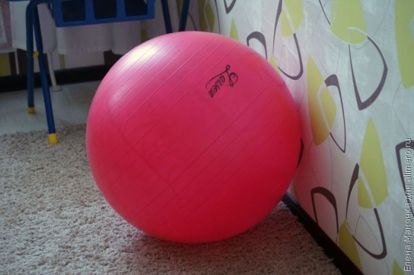 Proper breathing during labor
Breathing has a great analgesic effect at birth. It is hard to believe in this, but I was convinced of this on personal experience. For several weeks I studied the theory of how to breathe properly in childbirth, and when they arrived, I was fully focused on this. The process of contractions passes like a fog, but correct breathing allows you to concentrate so much on it that the pain fades into the background, you distract from it.
During the labor battles in the delivery room, my husband was with me, he massaged my back, I hung around his neck, but this did not help much, as I recall. Relieved the pain in the bouts of a gymnastic ball, which is now available in almost every hospital. But breathing is something magical!
It is also important to listen to doctors. Whatever they are strict and somewhat rude, they also like you want to avoid complications, and make this process a pleasant memory for you!
Good luck to everyone in labor! Talk about how you helped yourself in childbirth.