I believe that I have a very adult daughter. She is 5 years old, she will soon be a first grader. Time flew by so quickly! I just look at our family photos and make sure that the most important thing in life is family and children!
I can safely say that the appearance of my daughter has changed a lot. First, she changed me completely. And secondly, I felt that we all are a family: strong, friendly and real. When we were only together with my husband – this, of course, is good. But for a full sense of happiness, we lacked, perhaps, a small lump.
Our romantic dates quickly turned into a strong relationship. At first, I honestly thought that it was just a friendship, a flirt. But very soon I realized that my heart experienced a new feeling. And this is certainly not a warm friendship!
We began to live together. Call it a civil marriage. If they were cursing, they would flee, passionately and ardently put up and lived together again. Our friend gathered a group of people (mostly, they were young people from the university) who want to go to the sea. Oh, how we wished! And let's go!
It was very fun, noisy, friendly, youth. But I began to feel that something was wrong with me. I do not like to drink. For me, the maximum is beer and champagne (and then I'm picky). In the bus, our friends did not deny themselves anything: songs, dances, beer, vodka. And I was sick of them all. They had fun, but I did not really.
Night celebrations went into the morning sickness, sleep-inhibited state. But we have already arrived at our destination. And our commander-in-chief (this is our friend Katya) ordered everyone to fold out. I should add that we had to live in tents. We have our own tent, did not have to lend.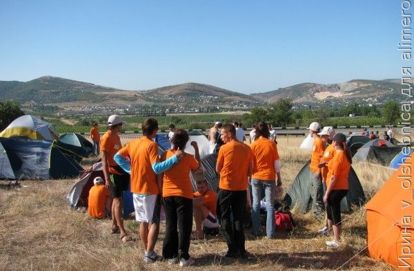 We, the most sober, laid down our tent the very first. But, seeing this, everyone began to ask for help. We (the husband was engaged in tourism) quickly coped with the task and everyone was happy. Everyone ate (there was a field kitchen) and began to rest.
We had some tasks, because this trip was of a specific nature. Our camp town was divided into sections. Our team was called Falcon, others had their own names. We competed with each other. And in the end won the prize!
But I was sick, and my head ached. I began to think that this is how climate change is affecting me. But the heart suggested that it was not a climate. I was drawn to the sweet, then to the sour. My husband was worried, and rushed in the evening to the nearest pharmacy (about 3 km away from us) for the test.
That feeling
Early in the morning, I woke up and realized that I was very worried. Made the test, he showed 2 stripes. My eyes went dark and my head was dizzy with excitement. I felt scared and happy at the same time.
Our tent city was asleep, I wanted to take a walk. Nothing interesting at first glance. Just a steppe, in some places even litter was lying around. But I began to look at the world wider: and everything around was beautiful for me. Vineyards grew below, a little further there was a beautiful restaurant, and even further one could see the sea.
I suddenly felt so scared … A little life grows inside me. Very tiny, defenseless. And only I know about its existence. It all depends on me. I am now responsible for this little creature. Little lump, I do not even know whether it will be a boy or a girl. I wanted a girl. And she was born. Now my daughter is 5 years old. And that feeling of happiness, I will never forget.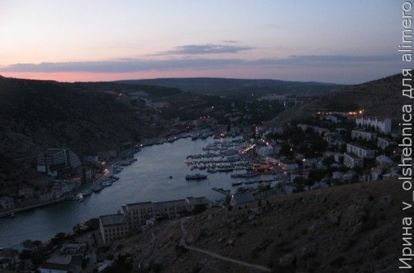 I'm scared now. The fate of my child depends only on me. And I am ready for anything to make my daughter happy. While writing a topic, she burst into tears. But these are tears of happiness, in fact.