When I gave birth to twin daughters, the euphoria and feeling of endless happiness did not last long.
After another sleepless night, I felt so weak, lonely and unhappy that I wanted to bury myself in a pillow and cry like a beluga.
My condition was aggravated by the fact that my husband did not understand at all why I had become so silent and irritable, but only twisted my finger at my temple, hinting at my inadequacy.
My favorite childless girlfriends didn't comfort me much either, and there was not enough time to talk as often as before.
Sometimes the state reached the point that I could not concentrate on the simplest tasks, did everything automatically, losing track of time and wiping off unreasonable tears.
Need a push

So a month has passed. Everything was getting worse. And even the spouse replaced sarcasm with real concern for me and my daughters.
Somehow he gave me a serious talk on the fact that babies need a healthy mom, and mine, as he put it, can be badly affected by their development.
He presented a demonstrative base of decent, common sense won over depression and I realized that this terrible condition must be fought.
I want to say that with the support of my husband I became much better. And when our parents also offered their help, I realized that I could not become just a nanny for my little ones, but a sensitive, loving, happy mom.
To bounce back and realize that life is beautiful, it took me almost 2 months. This is not only my merit, but also my relatives, who always put their shoulders in difficult moments.
I had to change a lot in myself, in my daily routine and in the perception of reality in general. It was hard then, but then, when my daughters were six months old, I realized that there was not a trace of depression left.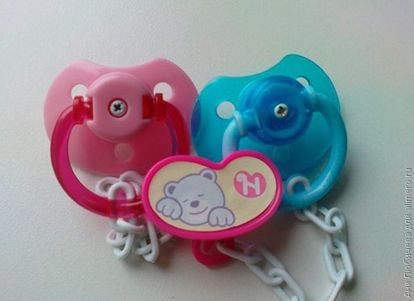 What did I do?
1. When the babies slept in the afternoon, she did not rush to do everything at once. And she followed the plan drawn up the day before. If there was an opportunity to take a nap in the afternoon, she would definitely use it.
2. For each day I planned something pleasant for raising the mood. For example: today I will take a relaxing bath, tomorrow I will sit on social networks and exchange messages with friends, the day after tomorrow I will spend some time shopping, etc.
3. Discussed my negative feelings with relatives. The words of support that were said in response were reassuring, it became easier for me. I was convinced that I was making great steps forward on the path to getting rid of depression.
4. Instead of coffee and tea, she began to pamper herself with tea. on herbs, which has a mild sedative effect.
5. During walks, began to communicate with moms. from neighboring houses. Similar concerns, mutual advice and exchange of experience helped to fight fatigue: After all, I am not the only one, they were able to cope and I can cope.
Probably, every mommy should have some kind of their own mechanism of getting rid of postpartum depression.
But one thing is to remind myself as often as possible: I am a woman. Happy, welcome and, by the way, pretty !.
Are you familiar with postpartum depression? How did you get rid of her?