As I wrote in another topic, I initially was not ready for future motherhood and for realizing myself as a mother. Why not ready? Because I myself was still a child, or still wanted to be a child who does not bear responsibility for anyone. Who does not need to worry about the health and development of another child.

The first step – the fear of motherhood

Well, first of all, I always avoided any crucial decisions, the husband decided everything most important, with my consent. Then you don't have to answer if something is suddenly wrong. And it seems, and my opinion was taken into account. And here – there should have appeared a child, with whom the mother should spend most of the time. And naturally, it was exciting and scary.
The second step – fear for the baby

But this is only part of the fears. Gradually you get used to the idea of ​​motherhood, you think, yes, I can do anything. And you begin to quietly wait for the baby. You start reading articles about the development of children inside the womb. You register on the forums for pregnant women and mothers. And here begins another fear. Fear for the child's life.
At this stage I asked five hundred times questions of type, but suddenly something was wrong with the child, and suddenly a cramping in the stomach is a bad sign, and suddenly a glass of wine, drunk when I did not know about the pregnancy, caused irreparable harm. I think every pregnant woman has a lot of such questions in her head. And each message read on the forum instills another fear and alarm.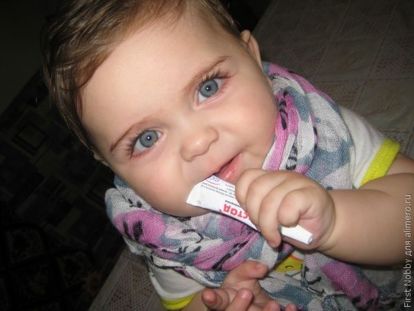 But do not be afraid, this fear will pass when you see your miracle for the first time on an ultrasound. I was exactly like that. When I was told that all the indicators of development were normal, they showed how he looks – from that second I had a complete confidence that everything would be fine with him. There can be no other way.
The third step – the fear of childbirth

But here, came 30 weeks and the time of going to the doctor in the maternity hospital. I wanted to give birth at a certain doctor and went in advance to agree. So, while I waited for her for about half an hour, women came in with labor, with packages, with anxious relatives, already in bathrobes and slippers, they were led on to the floor where the maternity ward was.
I suddenly became scared. I was afraid of contractions, pain, uncertainty, ignorance of how the delivery will take place. I did not want to go to childbirth alone. Why should I give birth one when the child was made by two? Why am I going to experience wild pains, and my husband will sleep at home at this time? How to do without this pain? What to do?
I called my best friend, who always supported me in everything. To share emotions, but I didn't even suspect that a girlfriend who had never given birth could calm me down so quickly and categorically. She simply said one phrase: When the time of childbirth comes up, you yourself will dream of giving birth sooner. So it was with all my friends. And that's all. That was enough. And she was absolutely right.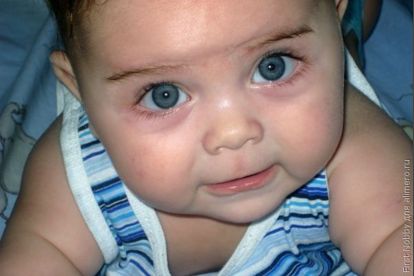 Conclusion
When my contractions began, I was completely calm, and I was excited and even glad that I finally waited. I rechecked things, cleaned the kitchen, bathed in the shower, and only then, with fights in 5 minutes, I went to give birth. My husband was surprised by my serenity. Of course, I was a little worried, but this excitement was akin to some light experience before passing the test, which you know perfectly well, you just need to go through a formality, answering a few questions to the teacher.
That's how I overcame my fears. And I think this is quite normal, since childbirth is an absolutely natural process, and I think even at the level of genetic memory in all women there is a mechanism that allows both the body and the brain to prepare for childbirth and the appearance of the baby.