When I was 14 years old, I suddenly came to the conclusion that I urgently need to lose weight, although I was an absolutely normal girl, not suffering from overweight. Well, something in my young head clicked, and I decided to go on a diet. Having found tips in a magazine for those who want to become slimmer, and having decided that it suits me, I practically refused to eat for a few days. But the young body demanded a lot of energy, and soon the stupidest ideas were finished.
By the way, changes in weight have occurred, but the worst thing is that hormonal changes began in my young body, leading to a disruption of the menstrual cycle. If I knew then, what mistake I made and created for myself the problem that could ruin my whole life, but apparently, for some reason, this test was given to me.
Soon my mother took me to a gynecologist, the words of which simply shocked us. She said: Well, do not worry, not everyone has children. Your daughter is an excellent student who will make an excellent career and you will be proud of her. From the doctor's office, my mother came out, sobbing. I followed, still not realizing the seriousness of what I heard. Trips to the doctors continued, it became obvious: there is a problem, and it is not so easy to solve it.
Test of endurance
As time went on, I graduated with honors from school, went to college. As a third year student, I met my future husband. Soon we got married. Everything was fine and, after some time, I realized that I really wanted a baby to appear in our family, and my husband supported me in this.
On the advice of your friend, I came to the gynecologist for the hundredth time. Having told about my problem, I heard the following words from her: Be patient, we will do everything possible, and I think we will succeed.
The fight began with my stubborn organism. It was painted treatment. Every day, in the morning and in the evening, at the same time, I drank special medicines. All life has become a schedule, because you can not miss a single dose of the drug.
Every month I waited for the doctor to say at the next visit that everything worked out for me, but … Disappointment came again, hands fell for a moment. And then again taking vitamins, drugs and hope that the wait is long. So a year passed, at the next visit the doctor said: Your body is tired and no longer responds to all our attempts to help him. Let's take a break, three summer months ahead. To be honest, at that moment I decided that let everything be as it was destined.
In the summer my husband and I went to the sea. For me it was an unforgettable vacation: away from the hustle and bustle, work, problems. I returned home with fresh energy, good mood and confidence that everything will be fine.
Having come to my doctor a couple of weeks, I heard: Congratulations! You will soon become a mom! The deadline is not at all big, but your future baby is on the screen and everything is fine with him! We won! My doctor was happy with me!
I left the office, sobbing with happiness, which scared my husband, who was waiting for me. After he learned that our family will soon be replenished with one little man, his eyes glittered treacherously. My darling had difficulty holding himself so as not to cry.
And flew week after week. My stomach grew like yeast, but I still could not believe that this was happening to me! Of course, there was also toxicosis, back pain. But all this didn't matter when I felt the baby hustle and imagined that I would soon take him in my arms.
At the beginning of the summer my wonderful baby was born. There is a little sun in our family! Now my daughter is three years old! This is a little princess with large, sky-colored eyes, a slightly upturned nose, plump lips and long brown hair! We learn poems together, sing songs, love to dance. I have a kindergarten in front of me, a school.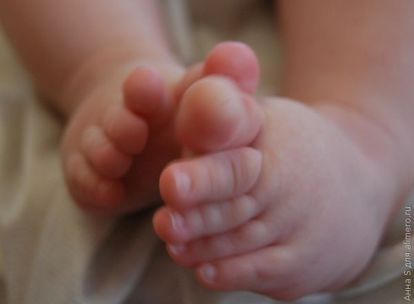 I am happy to be a mother and I want to appeal to all women who have encountered problems on the way to the realization of their main dream – the knowledge of the joy of motherhood. Do not give up! Believe that you will succeed! Find a good doctor who will understand you, lead a healthy lifestyle. Be patient and then you will surely hear: Mommy, I love you! By the way, my son is already growing up, he is eight months old! So believe me, dreams come true, you just need to really want this!