Almost everyone wants to earn a lot. Doctors are no exception. Good doctors earn private practice and corridors with the sick. The bad use our weakness, having forgotten about the Hippocratic Oath for a long time.
I learned about my pregnancy by making a test. After that, I went to a paid clinic, where I was given a blood test for hCG, which again confirmed my position. With these results, I went to the antenatal clinic, where the doctor, having made square eyes after the examination, said: "Kid, are you sure that you have the ninth week?" Something bolshevat uterus With this and began.
I was immediately offered to do an ultrasound to be sure of the timing. Otherwise, we will skip all the analyzes and make them out of time. Well, the equipment in our clinics, of course, leaves much to be desired, and there are always queues there. So the conclusion suggests itself – go to a private clinic.
I thought that my doctor was very caring and I was lucky with her. Until, in the corridor, she heard her telling the girl that she, too, had a big uterus. Further more. A doctor's assistant, filling out a map, asked where I was working. It turned out that the profile was not theirs and the phrase was said to me: Well, nothing, you can bring papers, files to bring to us. We understand that all the money for the child will go, but we can be helped in this way. We have small salaries
And when I had to be hospitalized, the same nurse did not hesitate and called me on the mobile: And you can't buy cheese and cream along the way? We will give the money. Naturally, no one was going to give.
They sent me to him at the 35th week of pregnancy. A female doctor of about 35 places a prohibition on natural delivery. But if I have surgery on both eyes, then in two weeks she will write permission for natural childbirth. Issue price of 12 thousand rubles. And she, for the sake of my exceptional position, is ready to find a window in the queue.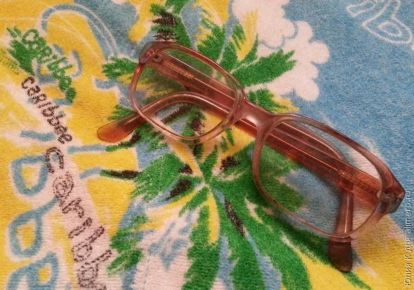 I had to go to the oculist, as they say, to pull, to recheck. A defect was detected – 0.7 on the left eye. And not a single pathology that interferes with giving birth naturally. That's what it's called? And this is only a material factor. Now imagine what it was like to be pregnant to hear that it is impossible to give birth. Tears and snot blistering.
In connection with this attitude of doctors to my patients, I had a number of questions:
1. Is it now impossible without a presentation? I am not a meanie, I really like to give people gifts. But there is one BUT. I give to strangers when they deserve it. Loved – against all odds. Doctors are still in the first category.
2. Where and how to complain about such doctors and is there any good in this?
3. When will it end? The doctors have already raised salaries several times, give apartments and cars, but they still cannot stop.