Severe vision problems can cause cesarean section. I have congenital myopia in both eyes. As a child, wore glasses, then switched to contact lenses. I didn't know that my vision could prevent me from giving birth on my own. Tell your story.
Question about the method of delivery
By the time of the first birth, the oculist diagnosed Myopia with a high degree of both eyes and sent to the regional eye hospital for an oculist for an examination. I had minus 8 diopters. With severe myopia during labor, retinal detachment can occur, and this is fraught with major problems and even blindness.
I did not go to the regional hospital, but to the nursery for recommendations to the doctor, who had been watching me since 9 years old. He did not immediately recognize me, still, I am no longer a child. After looking at my eyes, namely the retina, he concluded that I could cope with childbirth myself. Of course, he first asked if I would like to do a caesarean section, to which I shook my head.
No, no operations. How is it: sleep when your baby is born? Let me excuse those who preferred the operation. The issue of delivery in myopia is very controversial. Here the desire of a woman and intuition are already important. I knew that everything would be fine, and I believed in luck.
The first birth was successful, the eyes were not injured. True, I had to write a receipt on the refusal of cesarean section. The gynecologist and the midwife gave advice that it was necessary to straighten out during childbirth not by the face, but by another place so that the blood vessels in the eyes would not burst. Apparently, I did it right. An optometrist came before the birth to see my eyes again. Two days later, the oculist came again, to make sure that everything was normal.
During pregnancy, the second and third children again had to go to the regional eye hospital on the issue of delivery, only now to the regional optometrist, and not to the attending physician. Both times I was allowed to give birth myself. Everything worked out, but the vision gradually decreased to 10 diopters.
Have to do a cesarean section?
When I decided to give birth the fourth time, our optometrist began to insist on a cesarean. The regional doctor (young guy) thought for a long time what to decide about my eyes and childbirth. As a result, he wrote in my dispensary card a strange phrase "Birth permit", with the exception of a difficult period.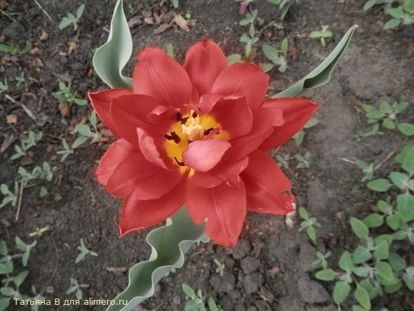 The gynecologist, leading my pregnancy, explained that I would not be able to push during childbirth. And how to give birth without attempts itself? So, cesarean section. The doctor asked what I want. I have already become older and thought about vision. It is not good if there is a blind mom with four children. This time I was willing to go to the regional maternity hospital for a cesarean section. So, I began to mentally prepare for the operation.
Pregnancy leads one doctor, and you get to give birth to another. Doctors are on duty at the hospital in turn. I didn't know who would take birth from me, but I decided to consult with the chief gynecologist. She has been giving birth to me twice already, she knows better.
She was surprised Three times she gave birth, and now Caesar's? What a potent period, and you will not try something. The child will fly out like a bullet. These words reassured me very much, I thought about the operation. The deliveries were quick, without any impulses or problems. This is what expert advice means.