The first trimester of my two pregnancies was accompanied by severe headaches. Sometimes they were so unbearable that I cried, burying my face in a pillow. The doctor, at whom I was observed in the first pregnancy, answered my complaint abruptly: Give birth – it will pass. So I suffered a few months. Headache passed only by the fifth month.
In the second pregnancy, the situation repeated. Already from the second month my head began to hurt. When I complained about my health to the doctor, she explained that the headaches are due to hormonal changes in the woman's body and are a concomitant phenomenon of toxicosis.
In addition, at the beginning of pregnancy, my hypotension worsened, which also led to the appearance of headaches. As you know, taking medication during pregnancy is extremely undesirable, so the doctor gave me a couple of tips on how to get rid of a headache without them.
It is very important for the future mother to have more rest, walk in the fresh air and keep calm in this difficult time. I confess that I have a very hot-tempered character. Considering that my second pregnancy was not perceived by my parents in the best way, I was often nervous.
On the advice of a doctor, every day I tried to walk. For walks, my husband and I chose quiet places: a park, a pine grove or a river bank. Besides the fact that headaches began to appear less frequently, I became calmer and more balanced. As you know, the calm of the future mother is very important for the development of the baby.
I was surprised when I learned that the use of certain products contributes to the appearance of headaches during pregnancy. These products include sausages, store sweets, canned goods, nuts and aged cheese. You shouldn't talk about coffee and alcohol – you will have to forget about them during pregnancy.
It was difficult to adapt to proper nutrition, but by setting priorities, I coped with this task. By the way, my goal was not to get rid of headaches, but to give birth to a healthy baby.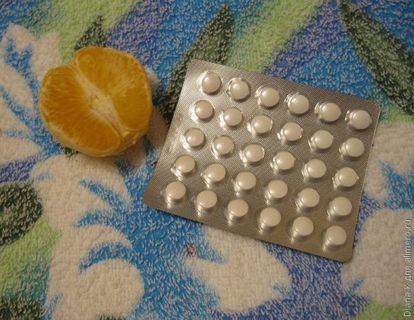 Useful procedures
The doctor advised me to take a shower as often as possible, and it is important that it be cool. If this temperature is uncomfortable, you can limit yourself by applying a cold compress to your forehead. This method was very effective and I often practiced it.
Decoctions of plants such as lemon balm, chamomile, wild rose and mint help get rid of a headache. My best mint tea came up. Besides the fact that he helped relieve a headache, with his help I got rid of nausea. A cup of this broth has always been on my desktop.
With the help of these simple folk methods, I managed to get rid of the headache in the first trimester. I can say that the doctor was right: the headache completely passed with toxicosis.
Did you have headaches during pregnancy?