I waited for our daughter with great trepidation and love, but every day my excitement grew. I was very afraid that I would miss the onset of labor, that the waters would go somewhere in a mall or bus. And she tried in every way to feel and predict their attack.
Training contractions

In the last weeks of pregnancy, precursors of labor begin. In about a week, I started the so-called false fights, which, frankly, were very frightening. I immediately began to record them and count the intervals between them, so as not to miss the beginning of labor activity.
But they were not regular, painless, then disappeared, then reappeared. With the help of them, the uterus prepares for the forthcoming labor.
Abdominal prolapse

For weeks and a half before giving birth, my stomach sank. Oh, how it became easy for me to breathe, you have no idea! And my ribs no longer hurt.
This is because the uterus descends below, as if inserting the head of a baby in the pelvis, preparing for childbirth. For some of my friends, it was not very noticeable, but my stomach dropped significantly.
Weight loss

Every day I got up on the scales several times and noticed that at first the weight got up, and then fell sharply by almost 1.5 kilograms. I read on the Internet that this is due to a decrease in tissue swelling. As my mother-in-law told me, if suddenly the gum from socks ceased to leave traces, then get ready – you will soon give birth!
Unpleasant Harbingers

Because of the lowered abdomen, I began to run to the toilet much more often. Also, my gynecologist warned me that the appearance of diarrhea often speaks of a childbirth soon, as this is due to a sharp increase in the level of estrogen in the blood.
Discomfort in the back and abdomen

This is due to the natural stretching of the ligaments and cartilage. Joints are becoming more mobile. It can also change a little posture. Even walk. Due to the displacement of the center of gravity, after the uterus has descended, pregnant women sometimes start walking like ducks. So called me my husband)
Baby calms down

Since the uterus falls below, the baby becomes crowded there, it is more difficult for him to move. I was even a little worried when my daughter began to push, roll over a lot less. I was frightened that suddenly something was wrong with her, but my gynecologist reassured me, saying that just the baby was preparing.
Discharge of mucus plug

Personally, she left me already in the maternity hospital a couple of hours before the birth, but very often it happens 3-4 weeks before the birth. After the discharge, plugs are not recommended to take a bath, swim in the pool or in open water.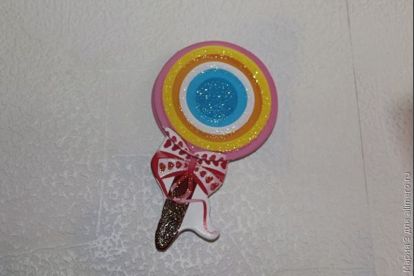 Here are the harbingers of my first birth I had. And what were you? How did you know that you are about to become a mother?