It is said that children are an inexhaustible source of family happiness. Only in recent years, someone sees the birth of another child, as a good way to earn extra money.
We all remember very well that now happy parents, in whose family a regular (second, third and so on) child has appeared, are offered the so-called maternity capital. This is quite a pleasant amount, which you want to immediately pick up and quickly and quickly spend.
It was not there. It turns out that no one is going to give this money. They can be transferred to the education of the child, pay them part of the cost of building or buying a home, and also include it in the funded part of her mother's pension.
Nevertheless, parents have already appeared who want to get everything at once – too tasty a piece is suspended in front of their nose.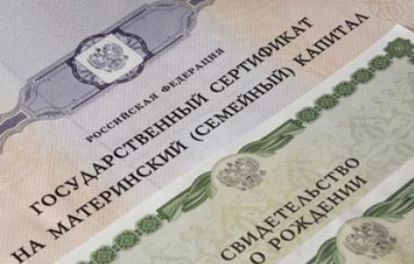 For example, some of our friends decided to give birth to a third baby, who was just falling under the program for issuing maternity capital. The reason was simple – the family needed a car. Moreover, they were not even stopped by the fact that the first two children in the family were born sick (the older one has heart problems, his sister has a neurological disease).
In order to get money in their hands, they took a small scam – improving housing conditions by buying an apartment from good friends.
True, at the same time they managed to quarrel with employees of the local pension fund because of some pieces of paper, that is, they became one of the first candidates who would fall under the check of the target use of matkapital. The result is likely to be deplorable – you will have to return the money and pay a considerable fine.
By the way, it's a shame that because of such cases, some employees of maternity hospitals, and sometimes even family friends, can declare in their eyes: Well, have they just gotten together to give birth? They decided to earn some extra money? And what is it – envy or excessive immediacy?
Is it difficult to understand that the money (which you can get on your hands only by deception) will end very quickly, and the younger child will require much more financial investments?