When I found out that I was pregnant, I was in seventh heaven with happiness. I wrote a topic that I was already married with a tummy. We planned the child, just did not think that everything will turn out so quickly.
For the birth of a child must be prepared in a versatile manner.


Psychological training
Pregnancy is a serious step for which you need to prepare. When we decided that we wanted a child, we went to the survey. I visited a gynecologist, she gave me a list of tests that need to be passed.
According to their results, we were told that everything is in order and we can carry out our plans. I started taking a vitamin complex, refused bad habits and medications.
When I became pregnant, I carefully monitored my health, did not miss the advice of a doctor (it was even observed at two at the same time), and also read a lot of literature about the course of pregnancy and the development of a baby. I learned how to act in different situations, what purchases are needed for a child in the first months of life.
But when my baby was born, I realized that all the information from the literature had disappeared from my head, I don't know anything and can't do anything, and most importantly, I'm afraid to hurt my son with my actions. Thank you very much to my mother, who was with me halfway through the day and helped me in every way, and the girl in the ward, who gave birth to the second baby and told me in every way.
I made sure that no books can replace my own experience. And how much I did not prepare psychologically for the birth of a baby, I was not ready for it.
Choosing a doctor and maternity hospital
At that time, we didn't have a car and I was afraid to give birth in the regional center (I don't have time to get there). And we have only one hospital in the city, so my choice is clear right away, I decided to give birth there.
The choice of a doctor was also not difficult. In the maternity hospital, for the last 8 years I went to one very good specialist. So it was with her that I observed the whole pregnancy and was going to give birth.
So I went through all the 9 months completely calm and happy that everything was planned and decided. But fate played a cruel joke with me. As they say, you want to make God laugh – tell him about your plans. My doctor went on vacation, because I gave birth later than the date of delivery. Let's not talk about her moral qualities, but she advised another specialist. And at least I hoped that he was qualified. But it turned out that everything went absolutely not according to plan.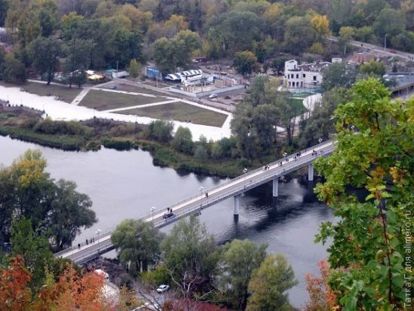 Now I would act completely differently. I would go to Donetsk, gave birth quietly for 8-10 thousand hryvnia with good care and specialists. And in my town I gave the same money for the boorish attitude of doctors and other medical personnel.


Purchases
I'm a little superstitious, so I bought only the most necessary things before the birth.
1) Things in the hospital.
About a month before the expected date of birth, I bought things for myself and the baby. For me, it was a nursing bra, special panties, nightgown, breast pads, slippers. And for the son of a diaper, baby's undershirts, little men, diapers, bottles, things for discharge.
I approached the choice of the stroller very seriously. I read a lot of reviews, considered a large number of options. Chose a wheelchair Roan Marita and was very pleased with it.
We also purchased it before delivery, but left it in the garage. Unpacking and collecting the bed for the husband when I was in the hospital.


findings
Of course, it is necessary to prepare for the birth of a child. But no matter how I tuned myself psychologically, I was not ready for the fact that my life would turn on its head in an instant, the rhythm of life, the mode of the day, etc. would change completely. Many mothers are preparing for a change of lifestyle even during pregnancy, but I easily departed all 9 months and during this period I lived the same way as I did without being pregnant.