During the pregnancy, I gained 12 kg. The doctor said it was quite a bit, and praised me every time I came to a scheduled appointment.
Now my cousin is waiting for the baby. She has to give birth in two months, and she has already gained 14 kg. Before pregnancy, she was very thin and had no weight problems.
A conversation with her prompted me to write a topic about how I ate during pregnancy in order to keep my weight normal. I hope that my experience will be useful for some of you, future moms.
I was very annoyed by the phrase that a pregnant woman needs to eat for two. Not a single gram of truth is in it. If you have for two (and even not quite healthy food), you can earn shortness of breath, hypertension, a lot of problems with digestion and well-being.
Meals should be balanced. I preferred healthy products. The diet was this:
Breakfast:
– porridges, potatoes, macaroni;
– boiled chicken or beef, stewed or baked fish;
– tea or chicory without sugar.
Dinner:
– soup or borsch;
– tea.
Dinner:
– vegetable stew, fresh vegetable salad;
– cottage cheese;
– kefir or milk.
I wanted to eat all the time, so I did not get along without snacking. I was eating apples (fresh, baked, dried), bananas and other fruits. Saw green tea, unsweetened compote and chicory.
I was lucky – I did not want to have a sweet during pregnancy. Therefore, I easily refused sweets, cookies and buns. She also tried to eat sausages as little as possible.
To diminish the feeling of hunger, I drank water. Half a cup of cool clear water made it possible to push food intake for half an hour.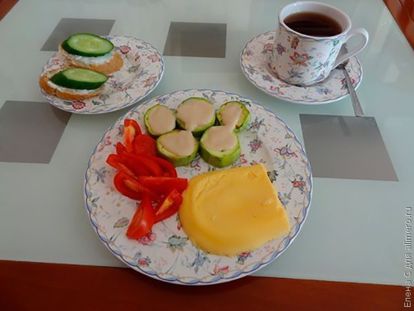 Movement – life
During pregnancy, I tried to move as much as possible. As soon as I found out about my situation, I stopped going to the gym. Some believe that in the early stages you can attend training if there is no threat, but I did not take the risk.
Instead of fitness, I took up walking. I used to go to work in public transport. And during pregnancy I walked 40 minutes on foot. Frankly, this was forced not so much by the desire to preserve my figure, as by strong toxicosis. In transport, I could not go anymore.
Did you limit yourself in nutrition, so as not to gain excess weight during pregnancy, or did you eat, as they say, for two?