Almost a year has passed since the day of birth. However, I still remember everything related to my pregnancy, as if it were yesterday.
How tired feet!

In general, my pregnancy was quite easy. I practically had no toxicosis. Due to the fact that I did not gain a lot of excess weight, I felt like a hearty person, walked a lot, went, tried to spend as much time as possible in the fresh air.
However, I also had typical problems of pregnant women, namely, by the end of the day my legs were very tired. By evening, they, in addition, slightly swollen. In addition, I have a slight flat foot, which contributed to even greater fatigue of the legs and feet.
Having shared my problem with giving birth to girlfriends, I learned that leg fatigue and swelling are a problem for almost all pregnant women. One of my friends told me to relieve her condition, every evening her husband gave her a foot massage, and it helped a lot.
Rescue massage

1. First you need to lie down so that it is comfortable. Pregnant, of course, not to her husband)))) Personally, it was convenient for me to lie on my side or on my back.
2. It is not convenient to do massage on dry skin, therefore, it is best to prepare massage oil or cream. We used the usual body moisturizer.
3. The main rule – massage should be light, pleasant, it should not cause discomfort. Movement should be smooth, directed upwards. Usually, the husband began to massage the feet, then switched to the ankles, rising higher to the knee. I decided to combine business with pleasure, so I asked my husband to massage the hips for the prevention of cellulite.
4. Due to the fact that pregnant women often have exacerbation of varicose veins, it is impossible to put pressure on the veins, but you need to slip your hands near them.
5. If the massage is done with oil, then you need to wait after the massage until it is absorbed.
Some more tips

To keep your feet less tired, try not only not to wear high heels, but, contrary to general opinion, you should not wear flat shoes. The most optimal height of the heel (with its load on the foot is distributed evenly) is 3-5 centimeters. This recommendation was given to me by a familiar orthopedist. And it really works!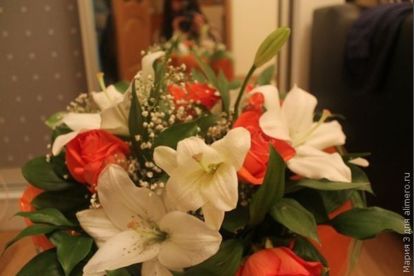 I specifically bought myself a pair of shoes a size larger. Because of this, I did not feel cramped when my legs swelled, and, accordingly, my legs were less tired. Be sure to try my advice, and you will feel much better, and pregnancy will be easier!
And what did you do to make your legs less tired?