I would like to devote this article to three of my familiar girls, whose pregnancies, unfortunately, ended unfavorably. For some reason, in the first three months I remembered them all the time and terribly afraid that something might happen. I will also tell you about the conclusions I made.
I will not give names, it seems to me that in the arsenal of almost every girl there will be some sad incident connected with pregnancy and birth. And for some reason, they do not give rest in the first trimester. After all, everyone knows that this is the most dangerous time.
Story 1

Pregnancy covered them unexpectedly, but nevertheless the child was desired. The future mother would enjoy her position, if not for toxicosis. He, frankly, tormented her greatly. She did not know how to be saved and, ultimately, she decided not to eat.
She could not refuse from food at all. Nevertheless, she ate very little. As a result, by the end of the third month the fetus ceased to develop and had to be removed. Thank God, now she is pregnant again. Only a couple of months remained, and the long-awaited baby will be born.
Story 2

The threshold of the heart is found in the future father. Unfortunately, it was passed on to the child. Nevertheless, the child was born, but was with them just a short time. Nothing could help, as they did not try. Now they still have no children. They are afraid that the situation will repeat.
Story 3

A perfectly healthy baby lived with her mother in her tummy. It developed very well, without deviations. Give birth to my mother fell on the New Year. The first child, and it seemed to mother that today, on the night of December 31, the baby should be born.
The scared mum also reported about the assumptions and the nurse on duty informed. She considered this for suspiciousness and did not call the doctor. To the heap something else injected, so that my mother calmed down. Then there was a lot of confusion. Nevertheless, the baby could not be saved. He is perfectly healthy, just suffocated.
Now in this family there is a baby. And the trial did not give anything. The nurse was fired, she is already working in another hospital. Well, that's it.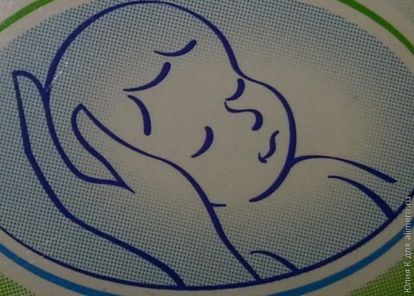 While she was writing all this, the tears themselves began to pile up. And this is now, when I already have a baby. And in the first three months, they did not give me rest. I was afraid of everything in the world. And first of all negligent doctors.
My history

Every day I had the first trimester, as on needles. I was afraid of everything. For some reason, all sorts of terrible situations came to mind. I thought about what would happen to me if something happened. And this is something not long to wait. The mobile phone was torn by the fourth missed call. I could not take the pipe – I was at work. And after I called back to the number that was determined, they answered me: Women's consultation.
Then my heart sank. As in a dream, I heard that we have a bad screening. The analysis of Down syndrome revealed abnormalities and I urgently need to come to the doctor. I, without exaggeration, slid along the wall. First of all, I called my husband, who quickly brought me around, saying that there could be nothing wrong with that. And it is easier to believe in good things.
Fortunately, I had a mobile phone of my doctor. Make an appointment and wait a few hours, or even days, I was not able to. A voice on the phone told me that the tests had come good. Began to find out. It turned out they were confused. Simply. Messed up. How so!?
1. Think about the bad, it happens.
2. A lot of things during pregnancy does not depend on us. This must be realized and accepted.
3. In the head should be only a positive attitude.
And even if something happens – it is not just like that! So this is a test. After all, we are not given more than we could bear. But to slander and scroll through the negative moments in your head – obviously will not lead to anything good.
Be happy and never despair!