I have never had a fear of childbirth. During pregnancy, I always tried to stay calm and set myself up only for positive notes. I understood that childbirth is a long and difficult process, but it is only necessary to survive it, so that every day I can rejoice at my little treasure.
Fast first birth
My close friend, being in a position, did her best to prepare herself for childbirth: she read special literature, watched videos on the Internet, went to courses for expectant mothers.
Closer to the third trimester, she already knew that classical childbirth lasts from 12-14 hours, the interval between contractions gradually decreases from 40 minutes to 2-3 minutes, and the attempts themselves last from 15-30 minutes.
During pregnancy, I myself often thought about how my birth would take place. The closer this significant day approached, the more I learned information about childbirth either from doctors or from the global Internet.
Rereading the stories, I stumbled upon the story of a girl who described her birth in detail. The idea is that the process of childbirth is largely influenced by genes. Her childbirth lasted as much as her mother and grandmother.
I decided to find out from my relatives how long their births were. Every woman from our family gave birth from 4-6 hours. When I told my doctor about this, she grinned, saying that my birth could be delayed, and that I did not set myself up for an early option. As a result, it turned out that from the moment when the mucus plug began to move away, until the moment when I held my baby in my arms, 5 hours had passed.
Early delivery: how to behave

After my emergency childbirth, I concluded that, in principle, pregnant women are not prepared for this. In the maternity hospital and in the antenatal clinic, doctors have a common opinion that primiparas give birth at least 10 hours. And it happens that women give birth at home or in an ambulance. I noted for myself a few important points that would have sent me a note during the birth process.
one. If at home you felt the first bout, saw a mucus plug on swimming trunks, or your waters broke, call an ambulance right away and start collecting.
2 Gather in the hospital in advance, put everything you need in separate bags. I on the eve of birth gathered all the things in packages. The nurse simply took them from the ward and brought them into the family room.
3 Find out from the women in your family how their births went and how long they lasted. My one familiar mother gave birth at home in the bathroom. The ambulance arrived when it was necessary to cut the umbilical cord.
four. If women in your family had a rapid birth, tell your healthcare professional and midwives at the maternity hospital. My doctor at the maternity hospital asked about the birth of my mother only when the disclosure was already 8–9 cm. They did not believe that I really gave birth, because It took only 2-3 hours from the moment I approached them with attempts.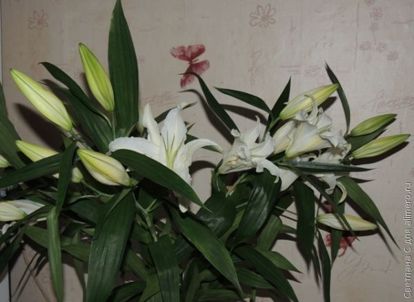 I was lucky that I went to the antenatal department a week before the birth. My husband still says that we would not have had time to arrive at the hospital on time, and I would have given birth in an ambulance. During the second pregnancy, I will warn doctors in advance about the likelihood of rapid delivery, so as not to repeat my own mistakes.
How long did your delivery last? And how do you feel about fast delivery?