Today I will continue yesterday's topic and talk about the development of the baby in my mother's tummy for a period of 13-26 weeks of pregnancy.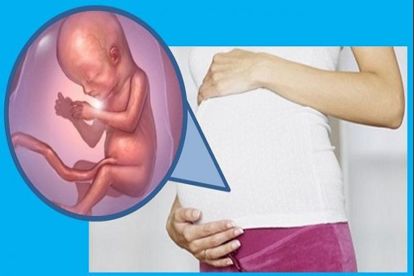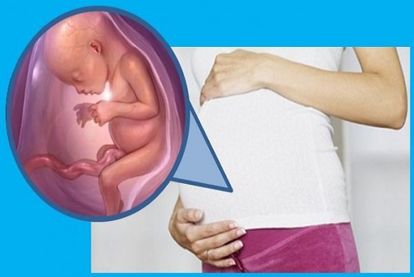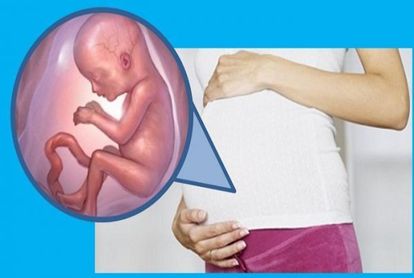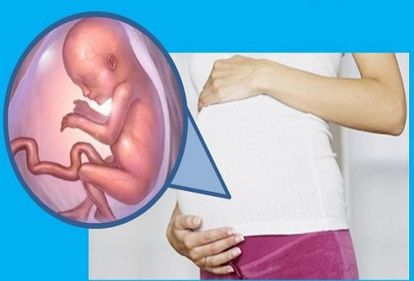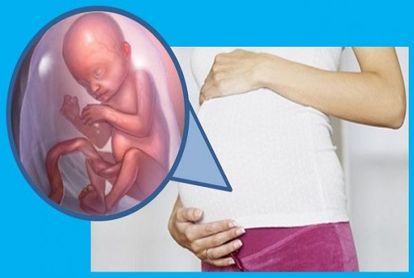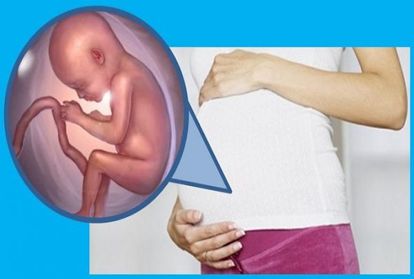 In four months, the fetus is growing rapidly. This is due to the active growth of the skeleton and organs in the abdominal cavity. At this time, it is already possible to determine the blood type and Rh factor of the baby. The kidneys are almost completely formed, take their place and begin to excrete urine.
Also included in the work of the digestive system: the stomach, pancreas and gallbladder. Meconium appears in the intestine. Formed cerebral cortex and appear gyrus.
Mom first begins to feel the baby in her stomach. It is at this time begins a very strong emotional connection. It is very important that mother was in a good mood, experienced more positive emotions and smiled. It is proved that sometimes a woman with a child in the stomach at the same time even smiling.
The skin is covered with a lubricant, which consists of the sebaceous glands and epidermis scales. Thanks to this mixture, the gentlest skin is reliably protected from any damage and the effects of bacteria, and also forms skin immunity.
6 months
Sleep takes 16-20 hours for the fetus, and during wakefulness it moves very actively. The tremors become stronger and their frequency increases. Finally, the lungs are included in the body's work, but they are not revealed. Disclosure will be at the first breath after birth, but for now it is minimal effort, so to speak, training. Amniotic fluid gets there, but in a minimum amount and can not harm.
By this period, all the senses are already formed: skin sensitivity, taste, vestibular, auditory and visual. In case of premature birth, the baby has a small chance to survive.