I waited my first pregnancy for a very long time. How the little miracle happened, I already told. Now I want to share my first feelings when you realize that you will soon become a mother.

Conception
It is unlikely that someone is exactly sure of pregnancy in the first days. Even after the conception took place, there are no signs of pregnancy. The first signal is the delay of critical days.
Probably everyone knows how conception occurs. A nimble sperm reaches the fetal egg and fertilization takes place. There are no signs of this … Then the fertilized cell moves to its place of temporary residence. Already in the first week it increases and becomes an embryo.
After about a week, the embryo attaches to the wall of the uterus. If you carefully listen to your body, you can feel the changes in it. True, I did not feel anything, I even was sure that there could be no pregnancy.

I am pregnant?!
It seems to me that every woman's body reacts differently to pregnancy. In the days when the critical days were to begin, my stomach was very sick. I did not even think about any pregnancy. It seemed to me that I simply had a cold.
Before the visit to the doctor, my mother persuaded me to do a test. I was shocked when I saw two strips there! The realization that I will soon become a mother came only to the ultrasound when they confirmed the pregnancy.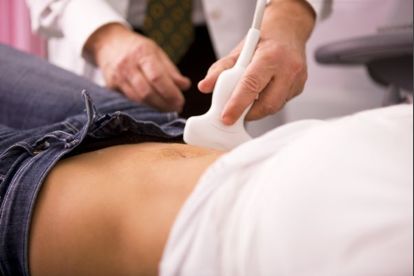 I began to listen to my body, but so far I have not noticed any changes. I began to pay more attention to my lifestyle, I tried to eat more properly.

What happens to the body?
At about the sixth week of pregnancy, I began to feel sick in the morning. I was glad that the first signs appeared that talk about the beginning of a new life.
Then I caught a cold. The doctor explained that during pregnancy there is a decrease in immunity. And the rise in temperature in most cases is the norm.
I also noticed that in the first weeks I always wanted to sleep. She acutely reacted to smells, and some smells just irritated me, although they seemed to be completely normal before. Changed taste preferences, for example, I wanted to eat fatty cakes.

Pregnancy and lifestyle
Of course, pregnancy is not a disease and you do not need to drastically change your life. But at the same time, feeling the first signs of pregnancy, you should visit the doctor, pass all the necessary tests.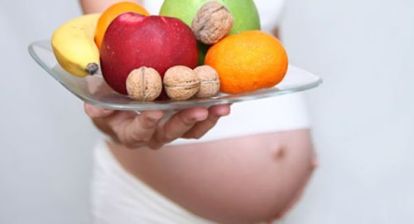 Listen carefully to your body and enjoy the most wonderful time in the life of any woman. I began to spend more time in the fresh air, with pleasure I ate delicious fruits and vegetables.