While the memories are relatively fresh, I will try to tell you what I was afraid of before the birth, and whether these fears were in vain. I had the first pregnancy and everything connected with it and the birth, for me, of course, for the first time and a novelty.
Yes, I was terribly afraid to get better and walk like a duck. You know, when even in the dark and from the back it can be seen that a woman is pregnant – precisely because of a well-developed walk. Of course, this, alas, does not depend on the woman, apparently, some individual physiological structural features of the organism are responsible for this, but I was lucky in this regard.
I didn't have diets, I didn't want to bite the eclairs with buckets, I wasn't attracted to tons of chocolate at midnight either. She continued to eat and work as usual. As a result, the weight gain was 10kg, 6.6 of which I left at the maternity hospital, and 3.4 brought home as a daughter 🙂
Stretch marks were another fear. That is why I diligently twice, or even three times a day, covered everything from the top to the head with everything that was at hand – stretch mark cream, baby oil, olive oil, baby cream, body milk, etc. My will – I would spend all 9 months sitting in a barrel with cream, if only there were no these nasty stretch marks. Praise my efforts – they did not appear.
In the early stages of pregnancy, I warned loved ones not to buy me a denim overalls for pregnant women, even if I would be completely inadequate and would beg to buy it for me. Apparently, the absence of toxicosis resulted in hatred of denim overalls.
Oh yes, I was also afraid of toxicosis. Every morning I woke up, lay and waited for me to begin to feel sick. I bought new perfumes with caution – what if it starts now? Oh, in vain!
All 9 months I waited, when my teeth, nails, hair finally begin to deteriorate and I will be covered with pigment spots. Again, she was afraid in vain.
Before giving birth, in all my years I didn't come across any hospitals, except that I visited friends several times and drank martinis in a dental chair. Therefore, everything connected with them caused me not so much fear, but simply a lack of understanding – what to expect.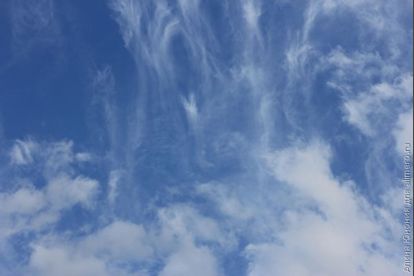 Someone said that giving birth is something like an umbrella that unfolds inside you. Others shared their impressions on the number of breaks, stitches and other anatomical details of the process.
I was beginning to fear from the small – the process of waste water. I even wanted to stay at home all of May for fear that they would leave me, for example, in the subway or in a store. How then can I live after such a shame? As a result, this happened already in the hospital, so, again, I was in vain worried.
Then I began to be afraid of pain, I was already thinking about epidural anesthesia, and then I became afraid that my legs would be taken away from me and changed my mind.
On the forums for young mothers, I often read horrors about living sewed, forgot to mend the gap and other delights.
On the next wave of experiences, I besides a good half of pregnancy, in addition to rubbing creams from stretch marks, also rubbed butter from tears, you know where. I do not know why or not, but I gave birth without noise and without dust, as they say. Or maybe this 6-month course of Kegel exercises made itself felt, who knows.
I was also afraid not to have time to get to the hospital because of traffic jams, weekends, tornadoes or the lack of gasoline in the car. As a result, I managed not only to get there on time, but also to wash the dishes, hair, floor, make a mask, cook Olivier and sleep — all this after the start of the fights.
Not to say that it was easy and pleasant. No, I did not swear to the midwives of eternal love and did not promise that I would certainly come to them again and again, in order to achieve a set of 4 son and darling daughter. Yes, it was painful, but I expected it to be more painful.
Last week, my dental canal was inflamed, so it hurt. My agony was aggravated by the fact that I could not eat – and this is for me a torture worse than the deprivation of the right to high heels.
Yes, some associations with an umbrella inside are present. But everything is not like that of people – instead of remembering the first cry of a child, I remembered that for some reason I immediately asked her to count her fingers. Well, foolish phrase of a midwife: give me a hand, touch it, the head is already out. Apparently, until the end of life I will remember this nonsense.
Perhaps, if you are afraid and hope for the worst, and then realize that these fears were baseless – not so bad. Forewarned is forearmed.
Someone hopes for the best, sets himself up positively, plans what kind of dress to wear to the prom of the unborn child. However, it seems to me that the higher in your dreams you rise, the harder it is then to fall, in which case.
The main conclusion I made for myself is that the devil is not so terrible as he is painted. It was possible to fear less and sleep more easily. It is a pity that you can not sleep for the future, it would be very useful for the first months after birth.
And what were your fears of childbirth?