I can not, I can not … I'm scared! Did you have such feelings when thinking about childbirth? One of my friends, being on the 9th month of pregnancy, said: I will not give birth myself! Only cesarean. I will not survive the pain of childbirth! I had 2 hours to give her a lecture on childbirth and preparation for them.
I asked her to tell her exactly what she was afraid of. It turned out – a lot. But I will start in order. Not surprisingly, at the very beginning of the list was the fear of physical pain. Many future moms are afraid of this, and I was not an exception, but only at the first birth, and then at the very beginning.
In fact, everything turned out to be quite tolerable. Yes, it was painful during labor, but not to the loss of consciousness. When the attempts began and, in fact, the birth itself, the pain was replaced by a feeling of bursting and burning in the crotch area.
By the way, many people are afraid of tearing and notching, thinking that this will definitely happen during childbirth. In fact, this is not all. If the baby is not very big and the mother's muscles are quite elastic, there will be no tears.
Maybe I was lucky (twice), but for some reason such an idea arises – rather than we, women, exaggerate this pain only for men to feel guilty?
Fear of sudden childbirth and unexpected embarrassment
Having listened to my arguments, the acquaintance again doubted: And what if I am having a house at home, and there will be no one around? I explained to her that even the fastest labor does not occur in 5 minutes. At a minimum, she will have 2 hours to call an ambulance or drive to the hospital. Ordinary childbirth lasts from 8 o'clock. Well, if it's so scary to give birth at home, why not go to the maternity hospital, 3 days before the expected date?
Her next question made me laugh: How do I know that you can't eat anymore, because you may want to use the toilet during the birth? I do not want to disgrace! Yes, and such thoughts come to mind, though, on second thought, ridiculous enough. Many are afraid to eat before childbirth, and then quickly weaken, they hurt badly and, as a result, some complications arise.
You should not be afraid of this embarrassment, because all women in labor must do a cleansing enema. Well, and if involuntary defecation happens, nobody will make fun of you, the medical staff have never seen anything like that.
Some more fears
I don't remember all her fears, but something like this:
– that she will remember all her life about the agony and will not want to give birth again
– that a fetal bladder is pierced through it and it hurts the baby
– that the baby suffocates during childbirth from entanglement with the umbilical cord
– that the staff will be rude to her
– that the child will be born ugly, and she does not want to take him in her arms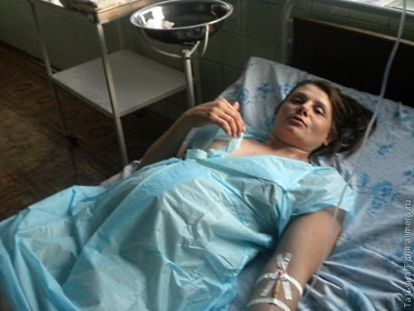 Something like that. And about her desire to make a cesarean, I offered to make a small comparison. Imagine – normal childbirth: I suffered, suffered, gave birth, lay down, rose, 3-4 days and at home.
And now – Caesarean: anesthesia, surgery, stitches, droppers, dressings, antibiotics, and for almost a month – hospital walls.
And how bad it is for the baby! Therefore, I am strongly opposed to an operation without valid reasons.
After listening to my lecture, she sighed heavily: I'm a bad mother, I'm crazy, or just a terrible coward. I then had to prove another 30 minutes that such fears of childbirth are normal, and she will be wonderful to mom.
What do you think, is she really such a coward?