– How did I tolerate this smell ?! – throughout the first half of the pregnancy, I constantly asked myself this question.
I was annoyed by a lot: her husband's favorite cologne, the smell of boiled meat or frying for soup, the scent of soap and powder.
How it all began
My sense of smell worsened literally from the first weeks of pregnancy. Surprisingly, I could smell the perfume of my husband from the threshold. At first I even liked it, because I knew exactly when he approached me. Even if he was sneaking up quietly, it was like a fun game.
But gradually from such an aroma I became more and more sick. Pitying me, my beloved put the perfume away and began to be content with a shower gel with a subtle scent. I also managed to remove my perfumes and deodorants. Some, especially harsh, I even gave a friend.
As it turned out, cosmetics – it was only the beginning, so to speak, flowers. You can simply stop using it, but how to cope with culinary flavors? I even could not cook a banal soup without several bouts of nausea. I could not even show onions, garlic, raw meat – I could smell them 100 meters away.
And you can't get anywhere – you need to cook, but there is no one to help yourself. Husband all day at work, and he cooks at the level of banal fried potatoes. Sometimes our mothers came, and then my wife had a holiday – borsch, chops, pies.
Think you stopped cooking? No matter how! Well I stubborn, remember? Through trial and error, I managed to still apply to the new state. How?
First, the compilation of the menu. I wrote a list of dishes that could be cooked quickly and without particularly smelling ingredients. After agreeing with her husband left those that we liked the two of us. She cooked other dishes on weekends with her beloved, trusting him to work with flavors.
Secondly, going to the kitchen, I put on a scarf, which dripped 2-3 drops of peppermint essential oil. I put it on like a burqa or chador (like Turkish women), only my eyes were visible. Through such protection, any smells made their way with difficulty, and my husband, jokingly, called a chalykusha.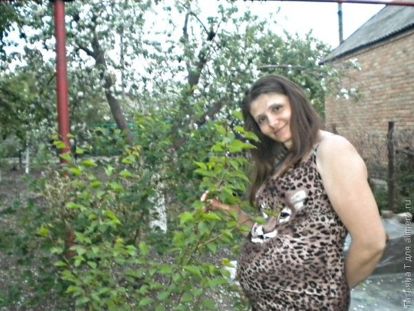 Second half of pregnancy
By the end of the 5th month, my toxicosis had passed completely, but my addiction to odors had changed dramatically. If earlier I liked sweet aromas, now, citrus and mint smells were in the first place. I was definitely lucky in the sense that my husband tried to help me in everything, was not annoyed and did not grumble. If he had a different character, I would have had a hard time.
And how did you deal with the exacerbation of smell? Or are you lucky to avoid it?