I, as they say now, are avtoledi. I have been driving a car for 5 years already, I don't get pleasure from it, it's just hard to do without a car now, it can be said, a necessary measure. My parents never had a car, but I want comfort and convenience, so I got the rights to roll them. Especially nowadays almost every woman has a driver's license.
I am driving only when necessary, but my husband drives constantly. He likes it, and I prefer to be in the passenger seat. I tried to force myself to love the steering wheel, working as a sales representative, merchandiser, but did not work out. I am not happy with the eternal travels.
Driving in position
The circumstances were such that during the pregnancy I had to drive a car for a long time. The first trimester fell in late autumn. It was far and cold to get to work by transport, besides my husband's working day started earlier than mine, so he decided to give me a car.
Toxicosis forced me to quit my job. But then the time of the regular session at the institute just arrived, which was also far from home, moreover, a severe winter had already arrived. Every day on the same route, back and forth. I even somehow reconciled with this wheel.
Before pregnancy, I drove the car with constant nervousness, irritation. And being in a position, stress and fear were added to these emotions. Although driving experience for more than three years, but confidence I have not increased. And I'm not sure about myself, but about the surrounding drivers.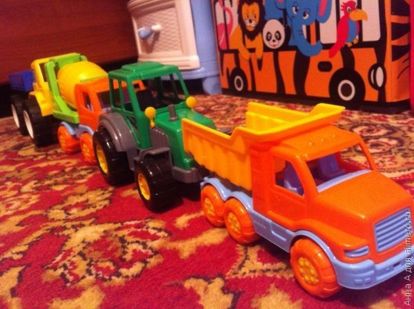 Fears and stresses
I was very shaken over this pregnancy, because the previous one ended in miscarriage. Stress is a potential threat, therefore, each time sitting behind the wheel, I tried to adjust myself to a calm wave, so as not to be nervous, but rarely I managed to relax.
When I had a decent tummy, I began to fool myself with stupid thoughts: what if, God forbid, an accident, a collision and a blow would fall on the baby … I slept and saw when that session ended, so as not to go. My classmates were amazed at my fearlessness.
When I threw the wheel
Finally, the session ended, and I stopped driving. In addition, my stomach was already resting on the steering wheel, and it was impossible to climb on the driver's seat. Of course, after a comfortable car it was unusual to drive in public transport. Moreover, it was already difficult to move with a huge belly in the 30-degree heat. But I felt completely safe.
I know a lot of women who drove behind the wheel almost until nine months. But I also met those who would not, under any pretext, sit in the driver's seat, being in position. Of course, it is very dangerous for both mother and baby, but the circumstances are different … Everyone chooses for himself.