Today, from the window of my apartment, I saw a local incapacitated Vityusha. He is down. And he already has quite a lot of years. I remember myself as a little girl, and he was already quite grown-up uncle. I was terribly afraid of him, because he was always passing by, asking for something, or asking for a coin.
Years passed, and Vityusha, as before, asks everyone, including me, a coin. Only now he calls me not a girl, but a mommy. However, this is how he addresses all the female representatives.
Looking at Vityusha, I am extremely sorry for his parents. Old they already. But they still carry their cross, they don't give up their son, if they didn't give up when he was born. He doesn't care. He is hardly aware of his non-standard, lives in a personal world and finds in it his little joys. Give him a coin – he laughs. Say hello to him – he is glad.
And only the old mom and dad know the price of his joy. Indeed, in the conditions of the boarding school, he would hardly have been able to reach an age so old for Down. Honor and praise to parents. Long years and endless patience.
To execute? Can't you?
Unfortunately, kids like Vityusha are born. By the way, quite often. Just not every one of them expects homely warmth and sincere care of parents. In most cases, the latter leave babies born with pathologies in the maternity hospital. Indeed, why do we need a burden? After all, you can try to give birth to a healthy, full-fledged child.
It's hard for me to condemn them. Not having been in such a terrible situation, it is difficult to assess it objectively. None of us can be sure of how he himself will behave in such circumstances. When we are in joyful anticipation of motherhood, we dream that our unborn baby will be the most intelligent, beautiful and healthy. And when we understand that these dreams do not come true, our behavior is unpredictable.
I remember myself when, when I was pregnant, I experienced, passing the appropriate tests, undergoing ultrasound. I remember making an ultrasound at six months, the first question I asked the doctor was about whether the baby had arms and legs. Even his gender did not interest me so much.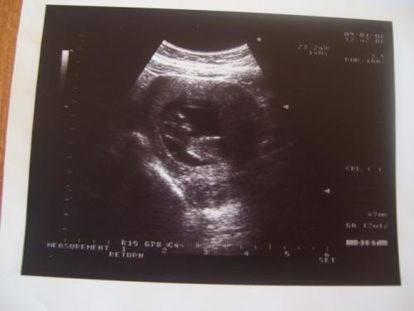 The trouble was also in the fact that just a few days before the ultrasound, I learned that my colleague, who was approximately on my term, had gone through artificial labor. Her baby was found to have dropsy of the brain. This is a sentence. The child was doomed. With dropsy, babies die in infancy.
This girl had no choice in my opinion. Although it happens that the doomed are born.
Have mercy?
After the hospital, my son and I were hospitalized because of natal zheltushki. With us lay the girl who refused to artificial birth, knowing that the baby still has the same dropsy. What feelings did she have when she was wearing her doomed child? Hard to imagine.
She gave birth. She lay in the hospital for several days until the baby became very bad. A priest came to our hospital who performed the rite of baptism of the doomed newborn. After that, they were immediately taken to intensive care. And my mother was discharged from the hospital alone.
I do not know, maybe it's cruel to say and think so. Perhaps this is against the canons of any religion. But, it seems to me that the artificial birth in this situation is the most humane way.
But with downs harder. They can live and enjoy life, even if not usual in the usual sense. How to take it away from your child? How to take on such a burden that will put pressure for the rest of your life?
However, bringing up a down is also a load, only of a different kind. Such a child needs special care. But this is nothing compared to the psychological moments. How to make yourself understand and accept the fact that your child will never be full? How to get rid of the excitement for his fate, if suddenly the parents will not?
I once watched a program where they showed a down girl who played the piano. Diligently, somewhat slowly, but, nevertheless, competently. Apparently, her parents accepted her daughter with her peculiarities and decided that she's not the same as everyone else, but at the same time nothing prevents her from being happy, though at the cost of the mum and dad's titanic efforts.