Once, having made the test, and having seen on it two strips, I went to the doctor to confirm pregnancy. And although my pregnancy was proceeding normally, I still have the feeling that for these nine months I was a seriously ill person who had to run well to the doctors.
It turned out that pregnant women are given some kind of puzzling piece of paper called the Exchange Card of a Pregnant Woman. And this card is a summary of my card from female consultation.
At first, I did not understand what this paper threatened me with. First of all, I had to pass so many tests that, given the volume of blood for the entire pregnancy, I could become an honorary donor.
Every deviation from the norm in the general blood test made my doctor want to retake the test or immediately start a course of treatment with untested drugs. This is despite the fact that for pregnant women, doctors actually do not have clear standards in many respects.
Of course, there is a sensible reasonable framework, but if a mother and a baby feel good, then a change in one particular indicator does not always speak of a disease. However, considering how strictly it is asked from the medical staff of leading pregnant women, there is nothing abnormal in such a reinsurance.
In addition to extreme rabies, into which I fell every time, as I, for example, tried to prescribe a course of injections from blood products that are allowed only in the CIS countries and are used more by virtue of tradition.
On the eighth week, they put me in a day hospital, because it seemed to the doctor that I was nervous. Then I wanted so much to say that it is not surprising! Considering how I was infuriated by all this obyazalovka with the delivery of tests, a predetermined time of visits with a constant line at the door to the office.
But for some reason I restrained myself, so the whole pregnancy was observed at the same doctor. In the first trimester, I, frankly, hated her. But she was recommended as a great specialist, and I decided that the personal factor can be neglected. In the second trimester, I tolerated her, and by the third I began to understand her.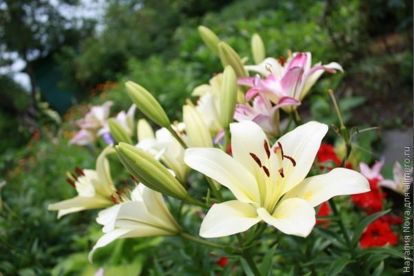 I learned that this year she has seen more than 80 pregnant women, and that she fills our cards at home at night. I learned about the reduction of the modernization program, for which the doctors were paid a surcharge, which is why their salary was lower.
I realized that hormonal changes in my body made me forget, the obvious fact that a doctor is unable to objectively evaluate a patient if the subjective factor of emotions is mixed with it.
Therefore, I went to the hospital, absolutely not expecting anything from the doctors. Even when I was examined on a chair at dawn with contractions, I found the strength to smile at the doctor on duty, and ask if the night was heavy. And this was enough to build relationships 🙂