You know, for many this issue is relevant. After all, families where they are waiting for a child are sometimes willing to pay a tidy sum for staying at the maternity hospital. And there are couples whose every penny counts and the question of paid childbirth leads them to genuine horror.
Child is expensive
And this is not just an expression. Now many of my friends, relatives are of the opinion that life is now expensive. In their opinion, they do not live, but survive. Yes, I really feel sorry for the grandparents who really survive. They have a small pension, they eat modestly, and they give gifts to their grandchildren and children regularly!
So you hear from them that kids are now expensive. Yes, and their children, of course, they themselves say what and how much it costs. Because they are aware of all costs and expenses. Buy a jacket, then hand over to school for repairs, then pay tuition, and a lot of things.
Pregnancy and childbirth
But still about childbirth. Pregnancy, however, also requires costs. But here you can live economically, but you can also fork out. After all, you can change things to your tummy (or wear her husband's T-shirts at home, very comfortable), or you can buy things in boutiques. Also with analyzes. I could not afford private clinics, because all the tests (which were prescribed by the doctor) were done in the LCD.
Free childbirth, as a rule, cost at least 3,000 rubles. These are voluntary-compulsory contributions upon admission to the hospital. Paid delivery costs in different amounts. In my opinion, the amount depends on the professionalism of the doctor (self-esteem here also plays a role). On average, in our country the amount of paid delivery varies from 9,000 to 24,000 rubles.
And if a cesarean section is done, the costs increase. And if you add a professional photo and video, solemn extract? In this situation, many mummies are concerned about whether to pay for childbirth or not. Free all the same will not work. It will be released, however, a little cheaper than by agreement with a doctor.
Duty doctor or your gynecologist?
The advantage of paid childbirth, I consider the choice of my doctor. When I was registered for pregnancy, my doctor and I immediately decided that I would give birth to him. After all, he knows the course of my pregnancy, and completely my card. Yes, and I had quite normal, trusting relationships with him.
Paid childbirth is a separate birthplace, a comfortable chamber. This is comfort, for which you also have to pay. For me, the main thing was that after the birth we were together. I, daughter, husband. In the general chamber such would not be. Yes, and parents could visit me and sit for a long time.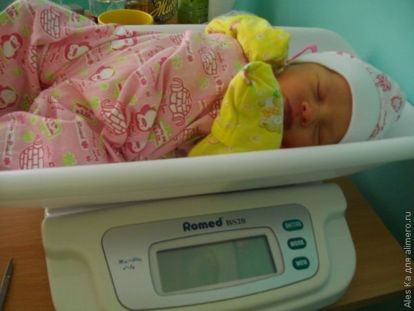 One thing I can say for sure: paid delivery is a certain guarantee of comfort and contribution to the health of the baby. Yes, and free delivery is often the same pricing policy. In the maternity hospital you are asked to buy gloves, paper, household chemicals. And because it is worth to thank the doctor, nurse, cleaning woman.
It is important to weigh the pros and cons. Someone safer to give birth for a fee, in agreement with your doctor, and someone more free option is more acceptable.
How did you give birth? Pay or free?