When I was pregnant, on the first ultrasound I was told that we would have a boy. I flew home like on wings to tell my husband this good news.
Waited smart and beautiful
Before that, we somehow did not discuss the sex of the child. However, I was very surprised when my husband was upset. It turns out that he hoped that there would be a daughter!
My husband in colors told me how he wanted us to have a girl. As a child, he dreamed of a sister. But he only has an older brother. Relatives, almost all boys. And he was sure that his desire would be embodied in his own children, that there would be daughters – lapusechki and beauties.
I reassured him as best I could. Although experiencing such a shock, when half of the pregnancy has already passed, this, I will tell you, is not an easy task.
I persuaded my husband to calm down. I tried to prove to him how good he would be with the boy. He will have a son, firstborn, heir. With my son, you can play with cars, drive football, go fishing. Yes, and a man better understands a child of his gender.
Honestly, I never thought that at the 5th month of pregnancy I would explain to my husband why the boy is also good, and what he, like his father, should do with a male child.
And I waited!
Somewhere in 2 months I was put in the hospital for preservation. There was no threat, it was just that our gynecologist from the LCD had to fulfill his plan – at least once during the whole pregnancy the expectant mother should lie down on conservation.
And so, when I lay there, they did an ultrasound on me. It was made in order to identify whether the fetus is located correctly. Because after 7 months preterm delivery is possible.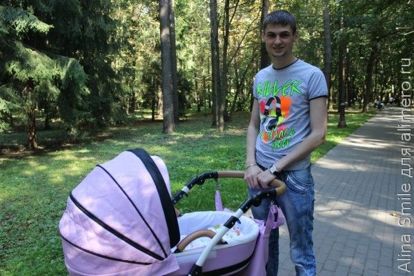 Makes me an ultrasound old uncle. He drives the device, says he can see the head, the arms, the legs. In conclusion, he says the following phrase: Well, everything is fine, mother, your girl is lying correctly, no deviations have been found. I jumped on the couch and how to scream, how is it not detected? Even as discovered! I have not a girl, but a boy!
I thought then, in a sinful affair, that the doctor was already old, maybe she could see badly, maybe something else, and that was all confused. And he tells me so distinctly that there is no boy there, and only the girl is lying and covering her eyes with her little hands.
That's how it happens! I gave birth to a little pretty little girl. Our princess is already 4 years old. She is father's daughter. Her husband worships! They have such an idyll! But that's bad luck – our girl dreams of a brother. Dad says he agrees to the boy 🙂
And your husbands dreamed of? What was the attitude, if the wrong person was born?