As an energetic person, constantly developing, traveling a lot, taking a great interest in fashion and all sorts of female things, I could never have imagined that by the age of 25 I would become a mother of two children. At least this was not my plan.
The second time I still did not become a mother, but the moment is close when the second son is born. I would like to talk about my feelings in the first and second pregnancy, how they differ, and how I felt morally in these beautiful periods of life.
I learned about the first pregnancy after a trip to Thailand. After leaving for work after the holidays, I was ready to surrender to her with all my might. I only worked in the company for half a year and only started to get up on my feet, having mastered all the skills of my position.
But something confused me. I myself did not understand what. There were some strange feelings, I can not even explain what. Pregnancy my husband and I did not plan, but the fact that she came, my intuition suggested.
Having done a test one morning, I realized that I was pregnant. All morning sobbed, whether from happiness, or from surprise. But soon she felt pregnant and fully enjoyed this time.
The first pregnancy is something new, unexpected. You tremble with your throat, knowing that there is already a small part of you there. Talking with her, stroking. Waiting for the first stir.
Oddly enough, I felt the first shocks at 17 weeks of pregnancy, which is quite early. Even my supervising doctor did not believe me. It is difficult to name them with shocks, something light, stirring.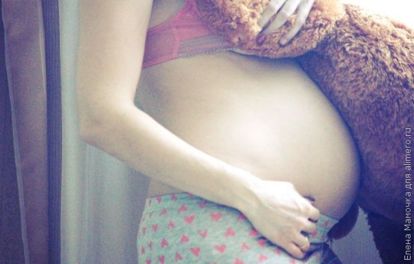 I strictly watched every day of pregnancy. I was looking forward to the ultrasound. I was crying terribly when, on the first ultrasound, I was even told nothing about the baby and did not show how it looks on the screen. She treated everything meticulously and scrupulously.
I watched for weeks, watched a video about the development of the baby in the stomach, about bathing, about the massage of newborns, in general I was interested in everything a future mother should know.
With the appearance of the tummy, I wanted to show it to everyone. Proudly walked down the street. Felt insanely happy. Preparing for childbirth.
Everything went well. My son is growing. I was just about to go to work. And most recently, on arrival from vacation, which has not been for a long time, I discovered that I was pregnant again. It was discovered, did not feel and did not even mean.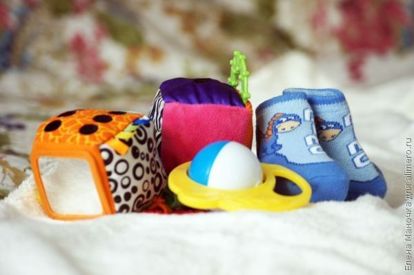 Second pregnancy
For two weeks I felt unwell, I was constantly sick and without obvious nausea. I do not follow my cycle, as I have it regularly. But the slight nausea confused me. Notice, I could not even imagine a second pregnancy, but somehow my husband suggested that I take a test, seeing my condition, especially unimportant in the morning. And lo and behold, the test showed two strips.
I remember, I made four pieces of tests in order to believe my eyes.
Then she cried again. Probably more from happiness. My husband and I wanted a second child in the future, but we did not plan it.
Now went the eighth month of pregnancy. I want to say that there is already no such interest and capturing the spirit of this state. Stomach interferes, I want to give birth faster. Somehow everything is easier. Do not count the minutes before the next ultrasound. You know what awaits you.
Strange, but, as many say, the belly began to appear much earlier. After the third month, he began to increase significantly, although in the first pregnancy he appeared at almost six months.
I felt the first movements at 14.5 weeks, which was also very early and could not confuse them with anything. Now the size of my tummy is what I was going to give birth for the first time. A little uncomfortable, but the climax of pregnancy is nearing, and soon I will tell you how my second birth went.