Starting from the 21st year, I began to think about what I want a child. On the field of the child, I never really bothered, because I always wanted a girl. It seems to me that with girls it is easier, though, how to say.
But our plans did not coincide with our capabilities and it was impossible to get pregnant. We passed all tests, everything was normal. But the result came when we did not expect it at all. If interested, you can read about it here.
When I found out that I was pregnant, my husband and I understood that there would be a girl. The names we discussed were exclusively girlish. I do not know why this was probably the case with intuition.
Many young couples have resorted to different ways to implement the desired pregnancy. Among them – a diet for conception. Honestly, I do not really believe in this method. But I wondered what products could affect the conception of a child.
Of course, if you are planning a pregnancy, nutrition should be balanced and correct. It is necessary to avoid hazards, try to exclude food in fast foods. If you want a healthy baby in the future, eat plenty of fresh fruits and vegetables, rich in vitamins and trace elements.
Although, I never really believed in these things. After all, there are so many women who take care of themselves, eat right, and so on, but they still have not very healthy children, or even not getting pregnant. It seems to me what to be, not to be avoided.
As it turned out, to conceive a child, you must eat certain foods. This applies not only to women, but also to men. After all, a man plays an important role in conception, I would even say one of the main ones.
Olives. I was very surprised that the use of olives can positively affect conception. If you love them, eat on health. This product contains many nutrients that favorably affect the hormones of women and men.
Lentils I do not know about you, but for me this product is not used at all in the kitchen. Once having tried it, we realized that we did not like it. And in vain. After all, it contains a lot of vitamins and minerals that will help conceive a baby and keep the pregnancy.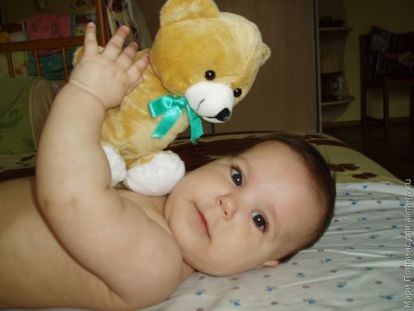 Goat cheese. I can't stand him at all. This product has a specific taste and smell. But as it turned out, its use can increase your reproductive ability. If you can not eat it, it is enough to add to your diet other dairy products that contain an increased amount of fat.
Oysters As you know – this is a powerful aphrodisiac, but not only. Oysters contain a lot of zinc, which saves the necessary amount of sperm for conception. Also, this product is very useful for women, because it reduces the risk of miscarriages.
Among other products that positively affect conception are: cabbage, plums, soybeans, seeds, and papaya.
Undoubtedly, if you are planning a baby, you should eat properly and regularly, both men and women. But as I said, if you are destined, you can conceive a child without a special diet. Because according to statistics, pregnancy does not occur.
Did you manage to get pregnant thanks to a special diet?