This is the topic I wanted to write in the continuation of the article that I wrote recently. My pregnancy was very, very desirable.
The whole period of delivery was very easy for me, I felt pain, but she was quite tolerant. I have already said earlier that the doctor with whom I agreed went on leave, but I was transferred to a specialist who was not of the highest category. Why she did this I do not know. Maybe she really didn't know about his qualifications in stressful conditions, or thought that everything would go fine, or decided to help her friend earn money from me. But the fact remains.
I gave birth to my little son practically without her participation, thanks to a good midwife. But then everything went wrong, as planned. I had postpartum bleeding, which I managed only on the operating table.
Depression and its causes.
Thank God that everything ended well for me and for the child. But I departed very hard. It can be said that I started to have depression, or rather, first complete apathy, even on the first day after birth.
1) For the first two days I was not allowed to get out of bed at all, and then I could only walk around the ward. I felt like a vegetable.
2) Son, from the third day began to be applied to the chest, I was very worried about his health, because I was injected with antibiotics.
3) The attitude of the medical staff. I was hurt and struck the most. Already after three years, I still have a very unpleasant aftertaste.
I could not raise my son because of the operation (and he was still born 4 kg), and so that he would be taken for the night and brought for feeding, I had to pay money. She also paid money for doing an enema and washing her ass. I was ready to pay, but at least for a normal attitude towards myself. Seven days of my life – it was a quiet horror.
4) For the first month I could not hold a child in my arms, so even at night my mother or husband would get up and give it to me if he cried. That did not give me confidence and strength.
Symptoms of my depression
1) Because of my helplessness, I had complete apathy towards everything except my son. I talked to him and smiled, and when he fell asleep, that most stupid indifference came.
2) Due to hormonal adjustment, surgery and a complete change of lifestyle, I felt constant fatigue. In the first days, we walked with the baby for only 20 minutes, and I came home with such a feeling that I unloaded the carriage.
3) Bad mood.
4) Appearance. My reflection also drove me to longing. I came home from the maternity hospital thinner by 30 kg, but plus to this I had a thin face and black circles over my eyes.
Having listed all these symptoms now, I myself realized that postpartum depression did not arise from scratch.


Out of depression
It seems to me that I had time to come to my senses and get myself together. I know that basically one way out of a prolonged depression is medication. But this did not happen.
1) My assistants.
Thanks to the help of my husband, mother and grandmother, I was resting, I could sleep and for the first month I almost didn't do my homework.
My relatives must pay tribute. They had a lot of patience and care in response to my antics and bad mood.
3) Improved mood.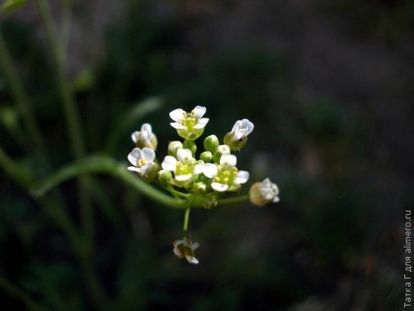 A month later, I began to slowly move away. I went to the hairdresser, began to eat more varied, to do some housework, I no longer feel helpless. I definitely liked my reflection in the mirror and my mood.


findings
From my postpartum depression, I made one positive point. I realized that I am quite a strong person who can rise from his knees and move on. For this I needed to work on myself, support and love of others. Therefore, much of what is being done is for the best. Love and friendship comes through trials.
Good mood and no depression.