I have long been dreaming about the baby. Since childhood. My sister and I often played mothers and daughters. It was our favorite game. But in childhood you understand little what motherhood really means. You know, it is difficult, difficult, but at the same time it is joyful and long-awaited.
We have been together for a long time. But for a full-fledged family, we lack a little miracle. You know, when you are confident in a person, you love him with tender and quivering love, all sorrows and difficulties seem so far away! We are happy together, but I understand that I want a child. I will love him as much as my husband. Strong, gentle and selflessly.
The husband has long said that he wants children. A lot of kids: boys and girls. But he will be happy for both the girl and the boy, that is, gender does not matter to him. As you understood, we really wanted a child, it was a conscious and responsible step. The case is left for small – just get pregnant.
I didn't do anything special for pregnancy. Has refused contraception for a long time. Only vitamins saw. But for a long time nothing worked for us (sorry for the revelations). Perhaps the reason for this was stress at work, some changes in the body.
But then I felt sick at work and in my head I ran through the thought request: Lord, I beg you, let it be a pregnancy! God heard me. I bought a pregnancy test at the pharmacy. You know, I did not sleep all night, I was all worried and worried. And in the morning I did an analysis. How glad I was about it! On the test were cherished 2 stripes.
Honey my love
I did not say anything to my husband that day. I really wanted to, but I decided to prepare a surprise for him and do it not routinely, such as I am pregnant, so look at the test, but somehow suddenly, joyfully, like first snow on your head.
I could barely restrain my emotions and excitement. I had to go to work earlier, so I didn't wake up my spouse and ran away before. My husband called me to ask what happened, because I didn't even kiss his cheek in the morning, as usual, he was offended at me like a little child. You would know what awaits you in the evening!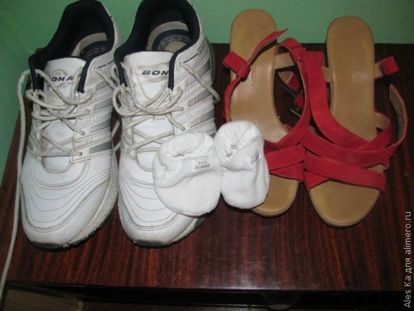 How to tell a husband about pregnancy
I went all day joyful, smiling. I was bursting with happiness, which is now next to me! But I was thinking about how to communicate this good news to my husband. My sister did not ask anything. She would have immediately guessed about my pregnancy. Still, the first should hear the beloved, I think, then all the rest.
I was confident that my beloved would be happy, so I began to prepare. I took time off from work, went to the store for shopping. I bought a lot of balloons, inflated them and placed them all over the apartment. I also bought a cake and many different goodies.
And, of course, I went to the department of children's toys. I think: This is what comes first to my eyes right now, then I'll buy it !. The baby Born Born caught my eye, and I bought it. And if there is a boy, he will not play with dolls? But my inner voice kept saying that there would be a girl. Indeed, in childhood, my sister and I had only daughters, without sons.
What did i come up with
As I said, I decorated the apartment with balls, ribbons and laid the table. In a prominent place left her test. She placed our shoes on a shoe shelf: her husband's sneakers, her sandals and little booties. In our room I planted a baby doll and wrote Darling, you will soon become a dad! Train !.
Even in the shop for needlework, I bought little things for the album, I guess. To celebrate, I wanted to buy for the baby all the toys in that store and in all nearby. I read on the Internet how you can please your spouse.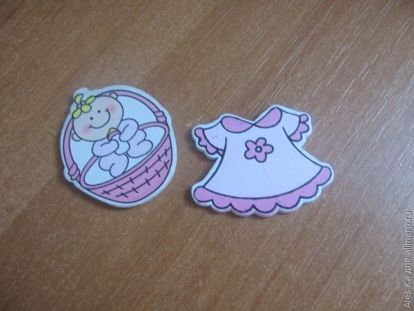 Baby card
Some ladies bought postcards with the image of the stroller, nipples or toddler. They wrote something Dad, congratulations! or Dad, now you have me. Postcards are different. And you can pick up something beautiful and original. But I did not do that.
Such a thing as a nipple, the baby will be needed. You can buy it in advance. And just hand over to her husband during dinner. He will look surprised, and you say: Yes, yes, honey, I am expecting a child !.
I have already said that I put my test on the table so that my husband could see. And still it is original to present the news like this: draw 2 stripes on the stomach.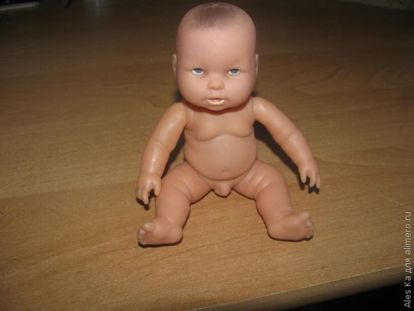 In general, I decorated the house, and when my husband had to return from work, I hid in our room. I heard the door closed, the husband took 2 steps and that's it. Silence. Then again, 2 steps, again silence. Then I hear: Aleska! Come here, I'll kiss you !. The husband was glad, and I did not doubt! Now I am 7 months from happiness. And pleasant surprises are now being prepared by my beloved.
How did you tell your husbands about your pregnancy? Do you have any funny cases?