Recently, I, as a certified psychologist and a young mother, was invited to conduct several classes on courses for future parents. The topics I was offered were exclusively in my specialty – the psychological development of a child under one year old, the harmonization of family relations after giving birth, and so on.
I reacted to this proposal with enthusiasm and zealously set about preparing. I wanted to talk about that miracle and at the same time a great work that awaits future parents at the beginning of this journey.
Imagine my surprise when I discovered that a very small number of people willing to attend courses for future parents. And it's not just the topics of my classes – purely psychological ones, which, as it may seem at first glance, can be neglected. The courses for future parents also touch upon the topics of preparing for childbirth, choosing a doctor and maternity hospital, childbirth, caring for the baby and his health.
I understand that pregnant women are not the firstborn no longer need so much new information. They have their own recent experience. But after all there are a lot of waiting first-borns. Where do they get all the necessary information?
When I was pregnant, I worked right up to the 8th month. Despite my active work, I attended two courses for future parents. I studied everything about my near future.
My mistake was that I paid too much attention to the issues of antenatal training. It seemed to me that the worst thing was childbirth. And with the rest, I somehow cope, if only I felt physically easier.
But I gave birth very quickly and I was left alone with my newborn daughter. And here the notes of many hours of lectures were very useful to me.
When my baby was 4 months old, I came to the host of these courses with a box of chocolates and said many thanks! At that moment, I clearly understood the importance and necessity of such events.
I have no idea how I would have experienced, without knowing the numerous information about breastfeeding, supplementary feeding, feeding, infant diseases, clothes and toys. After all, there is so much information now and it is so different.
Things incomprehensible to me
Now I have some familiar young mummies. One of them did not grow together with breastfeeding, because the attachment seemed too painful. The second had a lot of simple questions about the future of feeding, toys and carrying. At the same time during pregnancy, these familiar young ladies were not burdened with work or some time-consuming affairs. What was not to attend courses for expectant mothers?
I personally do not really understand why the attitude to parenthood is now so frivolous? This is a serious and very important step in the life of a woman, as well as another crisis in the family. I'm not even talking about the fact that a baby is born, who is absolutely helpless and depends entirely on the knowledge and skills of young parents. And what if this knowledge is not? Hope at random or rely entirely on the experience of grandmothers?
Since my childhood, science and technology have gone far ahead. Often the experience of our mothers and grandmothers is irrelevant, and even harmful by today's standards.
Well, for example, before feeding semolina was considered a panacea. Now it is proved that wheat is the least useful cereal of all, it also contains the gluten allergenic protein, and it should be fed at the very least.
The same applies to feeding the child up to six months, as well as the timing of the start of feeding. Yes, the mass of information has been revised and refuted. Using the experience of our parents for me is akin to giving up diapers and washing diapers by hand – of course you can, but is it necessary?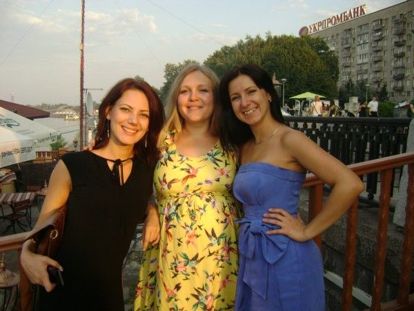 Opinion psychologists
My familiar psychologists say that the reason for all the denial of responsibility. It is much easier to rely on, for example, God or destiny in matters of breastfeeding, than on your own knowledge of proper, painless application. Or blame the kid's allergy on ecology or karma, and not his own food illiteracy.
The same goes for the question of psychology. They did not agree with the characters, – one can always say in the case of a divorce, shifting responsibility to external circumstances. And you can try to understand and accept that in any relationship, be they good or bad, both are always to blame. And relationships are always two-way work.
What do you think are needed courses for expectant mothers? Have you attended similar courses yourself?