We all understand that during pregnancy it is better not to get sick. But in reality it does not always work. So it was with me. I'll tell you how the disease went and how I was treated.
How I got sick
It was in the fall, in October. My husband went on a business trip, and I stayed with my eldest daughter. So it all coincided that instead of lying on the couch and walking, I was constantly driving around the city.
At first the daughter got sick, and we went to the doctor, then to the procedures, because she had bronchitis. Then I was prescribed an IV and after my daughter's procedures, we went with her to my hospital. Weather as luck would have been terrible – on a thermometer minus and an icy wind. As a result, I also began to cough up, and then seriously cough. Moreover, the disease developed so rapidly that I did not even have time to take anything to prevent it.
Do not find words to describe my condition. Alone, with a sick child in her arms, the weather is nasty, and even suffocating cough. I had such attacks that it seemed to me that my future baby would just jump out of me. My daughter and I watched movies in the evenings, hugging, and at night coughing for a couple. At home there was a terrifying mess: I was so tired with this legwork that I just fell down.
Plus, we spent money on treatment, and had to save. In general, you can imagine this picture. A pregnant mother and daughter are under the rug, the wind howls outside the window, and we eat home-made bread with butter and wash down the whole thing with milk as a Spiderman movie. Daughter still remembers this time. Anyway, I went to the doctor, and I was prescribed minimal treatment so as not to harm my future daughter.
What is dangerous cough
Do not underestimate the disease if you are in an interesting position. This is not only discomfort, but also a very real threat of interruption, since during coughing, the uterus tone increases, and this leads to disruption of the fetal blood supply and hypoxia.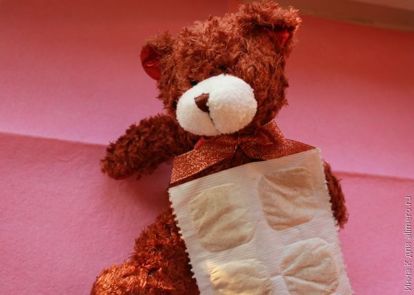 Of course, a doctor should select a treatment for a pregnant woman, I will only tell you what medicines I personally took. The doctor gave me pills Mukaltin (they have a herbal composition and they cost a little). I also used cough lozenges with sage, only they are different, some pregnant women cannot be taken. As I later read, in the herbal pills the herbs themselves are few and, in principle, there is no need to fear for the health of the baby.
Also, the doctor advised to inhale with mineral water. Naturally, not over a saucepan with steam, but with the help of a compressor inhaler. Pregnant women cannot be heated, and therefore all distracting procedures like foot baths are prohibited. The main thing that I did was drink a lot of liquid and warm milk with honey.
Of course, no one wants to hurt, especially when you wear a baby under your heart. But sometimes it happens contrary to our desires. The main thing is not to panic and run to the doctor!
Have you been sick during pregnancy? Write out if there were no serious drugs?