The birth of a child is a very intimate and exciting process for every woman. This is one of the few events that remains in memory for many years. Is it worth it or not to negotiate with a specific doctor in advance about the reception of labor? I will tell you about my experience in today's topic.
My acquaintance with the hospital
The clinic, in which I was registered for pregnancy, sent clients to give birth in a certain hospital. A man from the clinic took every pregnant woman by the hand and took her to the maternity hospital for examination at week 34.
Of course, the final choice of the maternity hospital was given to the woman in labor, but, you see, it's very cool when you have the opportunity to see everything from the inside in advance, walk along the corridors, watch the wards, talk to the doctors and get feedback from girls just becoming mothers.
The person with whom I went on an excursion to the hospital I was a psychologist at the clinic. In the past, she worked as a midwife for a long time and told me very interesting things about how and what happens to women in labor, not only from a psychological point of view, but also from a physiological point of view.
Negotiate or not?
Only one question I could not get from her the answer – is it worth it to negotiate in advance with the doctor about the reception of labor? She gave me both pros and cons of contractual delivery. I heard only pluses.
I really wanted to choose the best doctor and know that in which case I always have someone to turn to. But in matters of the choice of a doctor, the psychologist of the clinic was not helpful to me. One of the possible services of this psychologist was to accompany the childbirth, if desired, the woman in labor and for an additional fee. And, of course, she knew all the doctors of the maternity hospital firsthand. To me, she only briefly described the features of the work of each of them.
The head is fun and emotional, but … a person of mood. In a good mood, she will breathe along with the woman in labor and distract her from panic. And in the bad – to swear for unfair attitude to the process.
The head of the medical unit is a woman aged, cold and strict. She is not sprayed on the emotions of the woman in labor. Her instructions must be followed clearly and without question.
I received such short descriptions of each doctor. The choice remained for me. I imagined myself in the process of giving birth. Would I like to have a tough and authoritarian leader? I do not think. In such a matter, I would like to observe a gentle and caring person next to me. Thus, my choice fell on the head of the maternity ward.
Introduction and result
Together with a psychologist, we went to her office. I was introduced, we talked, the manager got acquainted with my exchange card, handed her business card and said that I can call at any time of the day or night.
I must say that I have never regretted my choice. 3 weeks before an important event, I was placed on the day hospital of the hospital according to indications. A day later I was forced to come to the hospital for tests and examination.
One day a manager came into my room and introduced me to another doctor, her protege. She said that she had to leave for a week and that I should call this doctor if necessary.
I finally waited for my doctor's return, but this is a completely different story.
Was it pleasant to me that they remember me? Nicely. Especially my self-esteem, that I rarely waited for my turn to be examined, when he was committed by the head, was especially embarrassing. I was examined first and I was going home.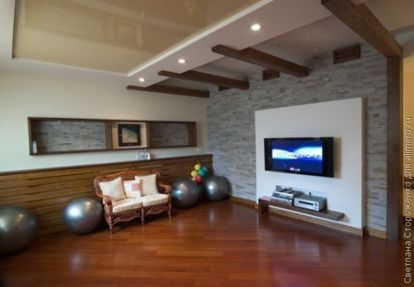 What can I say on the result?
I am with both hands for contractual delivery. To give birth on duty is not in my style. I need guarantees and preliminary training. And the amount of gratitude for the work done is still not voiced by anyone and can vary greatly from the capabilities of the future mother. So why not spread a straw yourself, having met and agreed with your favorite doctor beforehand?
Did you have contractual delivery? Or did you give birth on duty?