When I was not yet pregnant, I talked about childbirth. It was then that it was decided that I would go and give birth only by agreement with the doctor. There is no other option. There were too many deplorable stories around – then they were overlooked, then they were juggled, but this is not about an adult, but about a small helpless bundle.
I approached the choice of a doctor basically. I rummaged through the Internet, talked with the newly born, read articles and interviews in magazines. At first, a man liked how the Internet was dazzled: The doctor is from God!, But his prices are inhuman. I had to consider options easier.
In the end, I stopped at the doctor-woman. Strong, without unnecessary baby talk, her team worked like a clock for a long time. She gave birth to children of pilots and professors of medicine. In addition, the cost included postpartum observation for 2 months, which was important to me. I did not want to be discharged from the hospital with any problem that I would have to solve myself with the baby in my arms.
Relationship in the maternity hospital
It so happened that I had to go to the prenatal ward about a week before the birth. My doctor met me, and I realized that she did not remember either me or our agreements with her. Although I was at her reception a week ago. I think she has many patients, so it happened. Then everything was fine.
She came to me every day, asked how I felt, made recommendations, and even let me go home for the weekend. What I can not say about the nurses and other specialists of this department, who were constantly rude to everyone and did not want to help at all if it was required.
A few weeks before the birth, I learned that doctors are sharing money with midwives and some nurses who deal with you after giving birth, but the prenatal does not get anything. Maybe that's why they are so pissed?
As I already wrote, I gave birth with my husband and, to be honest, when I attended the last days, I didn't care where, with whom, from whom to give birth, just to give birth – but this is a mistake of many pregnant women. It's just that at that moment it's already so hard to walk, I want everything to happen faster.
And here came the birth. I just came home for the weekend. In the middle of the night I had to go back to the maternity hospital, and then after the doctor. She looked at me, said that we were giving birth, and told the nurse to prepare me. After that, I was kindly escorted to the maternity ward, where the midwife met me with affability.
She asked about my state of health and where my husband was. I naturally did not know. They themselves have found and led him. We tied CTG to me, told us what was possible and what was wrong, and left us. Imagine, in the middle of CTG I need to go to the toilet! And this is after the enema. Doctors were shocked. I wonder what they would say to me, if my husband had not been with me and if money had not been paid?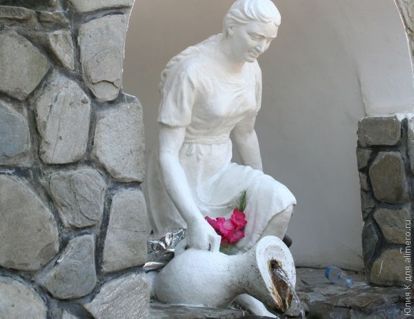 Then my doctor came and made the first and only examination. Then my husband himself had to call for help when there was severe pain. It turned out that I was already giving birth. Well, after giving birth the doctor me sewn up myself. Moreover, despite the anesthesia, I still felt everything and it was painful. Before discharge, I received an ultrasound to make sure that everything is normal.
So, I described to you in detail the work of my doctor. It's up to you how strong her help was. I made the following conclusions about childbirth under the contract:
1. When you pay money – the attitude of the entire medical staff changes for the better. With the exception of the antenatal department. All the others were very friendly and sympathetic, offering help.
2. If the doctor has authority, you will be offered a more comfortable ward, and if possible they will even be served without a queue, and they will be taken under special control.
3. If you discuss in advance the responsibility of the doctor – you will not be discharged from the hospital without making an inspection.
I can not say that the help of my doctor in labor was enormous – rather, quite the contrary. I did it myself, she did not give me any practical advice. But going to give birth, I was calm for the fact that everything will be fine and under the control of a specialist. And for the peace you give a lot! And she helped me a lot in a month, when I had a stagnation of milk, I will definitely write about this in the following articles.